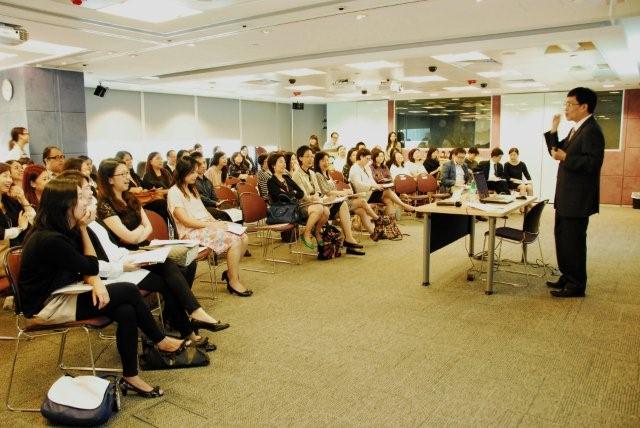 The EOC organised a gathering for members of EO Club on 10 October 2013. Entitled "Hong Kong's Anti-Discrimination Law: the Future", the gathering was aimed at seeking members' views on the Discrimination Law Review being conducted by the EOC. The Discrimination Law Review is one of the EOC's strategic work priorities over the next three years, which aims to comprehensively look at the existing Anti-Discrimination laws in order to ensure that Hong Kong keeps apace with modernisation in the concepts of equality internationally. During the gathering, members heard from EOC representatives about the current status of the anti-discrimination ordinances and the areas that may need strengthening, and shared their views on the reform proposals. The gathering received positive feedback from participants, with 95% rating the gathering as "good" or "excellent."

More about the EOC's Three-Year Strategic Work Plan
*********************************************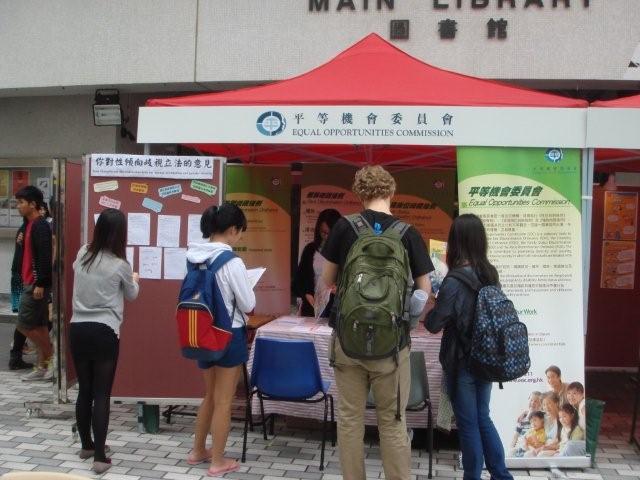 On 5 November 2013, the EOC Chairperson, Dr. York CHOW, officiated at the opening ceremony of the Equal Opportunities Festival 2013, organised by The University of Hong Kong. In his remarks, Dr. Chow said the students have an important mission – to transcend geographical and intellectual boundaries and reach out to the community to spread the values of equal opportunity. The EOC also held a booth to provide participants with more information about the work of the Commission and the anti-discrimination ordinances, including our advocacy for legislation to prohibit discrimination on the basis of sexual orientation and gender identity. The Equal Opportunities Festival is an annual month-long series of events and exhibitions organised to promote the values of diversity and inclusion among HKU students. This year, the theme of the event is "To build an inclusive society with respect to sexual equality."As part of this event, a workshop on sexual harassment will also be hosted by the Commission on 21 November 2013.

More about the Equal Opportunities Festival 2013
*********************************************
On 23 October 2013, the EOC Chairperson, Dr. York CHOW, delivered a speech at the Celebration Dinner for Out on the Street: Asia 2013, the first summit in the region to promote lesbian, gay, bisexual and transgender (LGBT) leadership with a focus on the financial services industry. In his remarks, Dr. Chow highlighted the EOC's support for equal opportunities for LGBT individuals, and noted the steps taken by many companies on this front. He urged the business community to share good practices and do their part to ensure an inclusive workplace and society in Hong Kong.

Awareness of the need to protect LGBT rights has indeed been growing across different sectors. To advance LGBT equality in other industries, Community Business is organising a networking lunch on 15 November 2013, 12:30-2:00pm, to gauge interest and explore the possibility of an LGBT Inter-Law Network in Hong Kong. Please click on the link below for more information.

Community Business' Exploring an LGBT Inter-Law Network for Hong Kong Luncheon
More about Community Business
*********************************************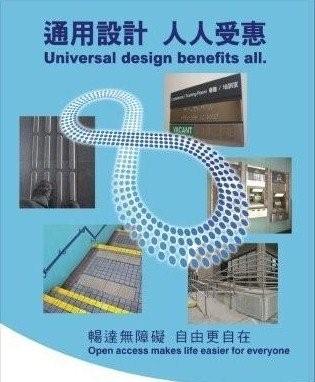 The Social Welfare Department (SWD) is inviting eligible individuals and organisations to apply for funding from the Jockey Club IT Scheme for People with Visual Impairment (17th round) and the Central Fund for Personal Computers (29th round). The deadline for applications for both schemes is 30 November 2013. The Jockey Club IT Scheme provides funding support to non-governmental and non-profit-making organisations, as well as tertiary institutions providing services/schooling to people with visual impairment. Making use of the funding, the recipient organisation can acquire advanced Chinese screen readers and Braille displays to facilitate access to web-based information, and subsidise individuals with visual impairment who are in need to purchase these devices for the purpose of study or employment. The Central Fund for Personal Computers aims to assist eligible persons with disabilities in acquiring computer facilities.

Also rolling out in November 2013 to support people with disabilities is the "Free Ride Day for Persons with Disabilities," which will be held on 10 November 2013. On the day, persons with valid identification can, free-of-charge, take public transport, visit LCSD's museums and swimming pools, as well as the Hong Kong Wetland Park. For more information, please contact the Hong Kong Council of Social Service at 2864 2935.


More about the funding schemes
Barrier-free Life: the EOC's resource webpage for people with disabilities
*********************************************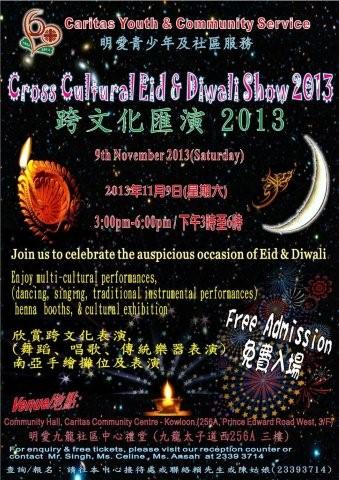 On 9 November 2013, Caritas Youth and Community Service will organise the "Cross-Cultural Eid and Diwali Show 2013." The event, open to the public, will be a celebration of the auspicious occasions of Eid and Diwali, and will feature multi-cultural performances including dancing, singing, and traditional instrumental performances; henna booths; and cultural exhibitions. The EOC is happy to support the event, which will offer an excellent opportunity for the public to learn more about the customs and traditions of different communities in Hong Kong. For enquiry or free tickets, please contact Caritas at 2339 3714.
Date:
9 November 2013
Time:
3:00pm-6:00pm
Venue:
Community Hall, 3/F, Caritas Community Centre – Kowloon
256A Prince Edward Road West, Kowloon
Details
*********************************************
Stay updated on the EOC's work and positions by referring to our press releases, speeches, media interviews, and calendar training on our website. Also, stay tuned on other equal opportunities issues and community initiatives by visiting our community resources and community events pages for information from our community partners, including publications, survey reports, publicity campaigns, and upcoming conferences.