Have a wonderful holiday season!
December is possibly one of the most-loved months for it means holidays aplenty. Having a good time with friends and family aside, the time off gives us a good opportunity to reflect on our work in the past year and make plans for the coming year. At the EOC, we too will take the time to recharge and get ready for new battles ahead against discrimination. For now, we wish you a very happy and enjoyable holiday season!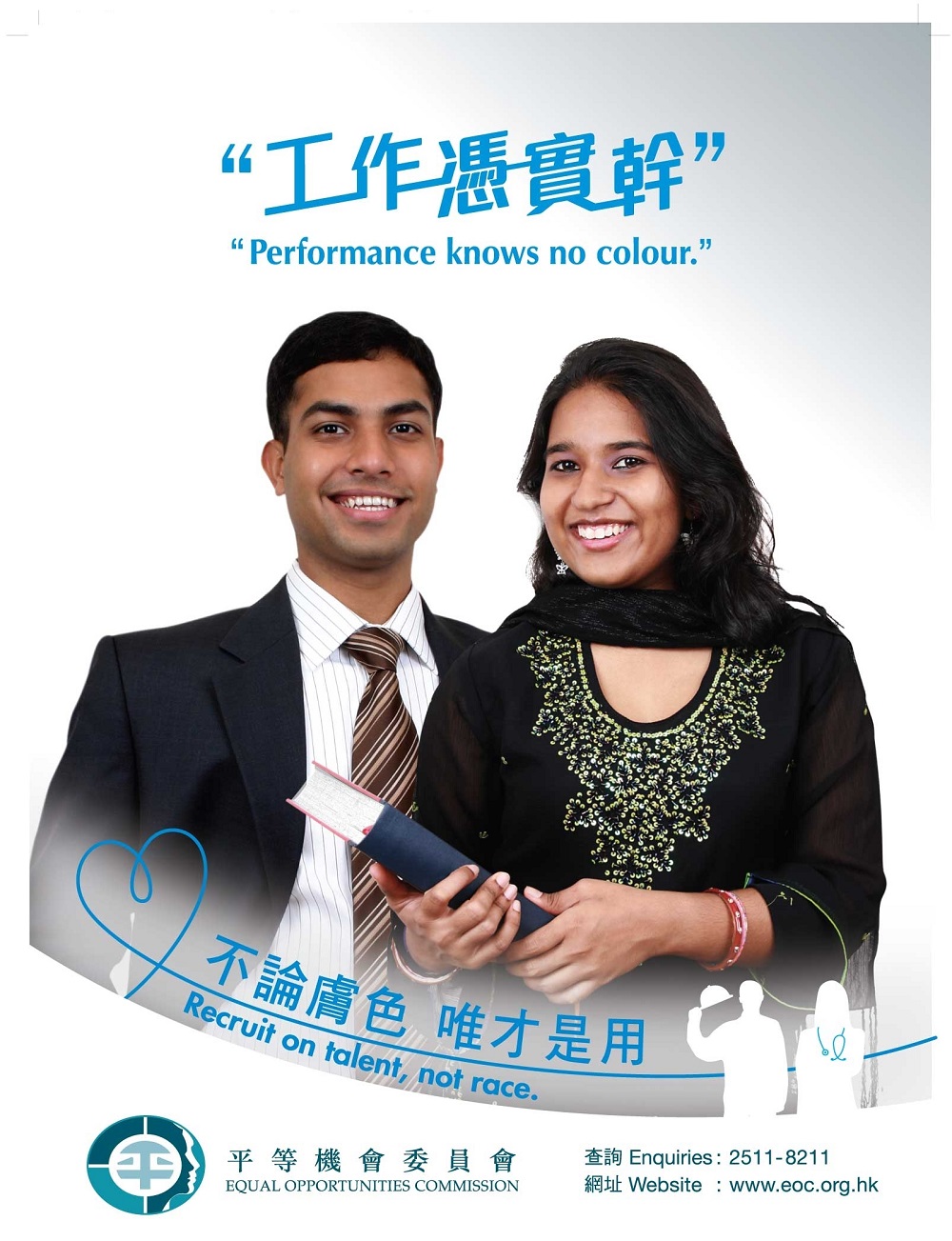 It is not often that we see ethnic minorities (EM) working in the customer-centric service sector. Prejudice may be one thing stopping some service providers from hiring EMs, while the misconception that EMs do not speak Cantonese may be another. The truth is that many EMs living in Hong Kong, especially the younger generation, can speak fluent Cantonese. They even enjoy the advantage of being able to speak another language and coming from another cultural background. The service sector can really make use of these valuable human resources.       
To help EM students gain greater knowledge of the career choices available to them, the EOC's Ethnic Minority Unit organised a briefing session today (16 December) at the Hong Kong Institute of Vocational Education (IVE), inviting employers in the airlines, public transport, elderly care and personal healthcare industries to introduce the employment and training opportunities at their companies to career masters, teachers and EM students from secondary schools. These employers included Cathay Pacific Airways, Kowloon Motor Bus Company, Pok Oi Hospital, Hiu Kwong Group, International Federation of Holistic Aromatherapy, and the Employees Retraining Board. This exercise is expected to provide an information-sharing platform and open up new employment opportunities for EM youths. In the long run, we hope to identify more employers that are willing to hire EMs and to cultivate a racially inclusive work culture in our city.
Other than trying to expand job opportunities for EM students, the EOC has been lobbying for greater educational support for EM children. In late November and early December, our EM Unit made a total of two submissions to the Subcommittee on the Rights of Ethnic Minorities. They called on the Education Bureau to consider setting up a dedicated unit on EM education and taking extra steps to remove the language barrier experienced by EM students.  
Read the Race Discrimination Ordinance Code of Practice on Employment
Read the two submissions to the Legislative Council Subcommittee on the Rights of Ethnic Minorities
*********************************************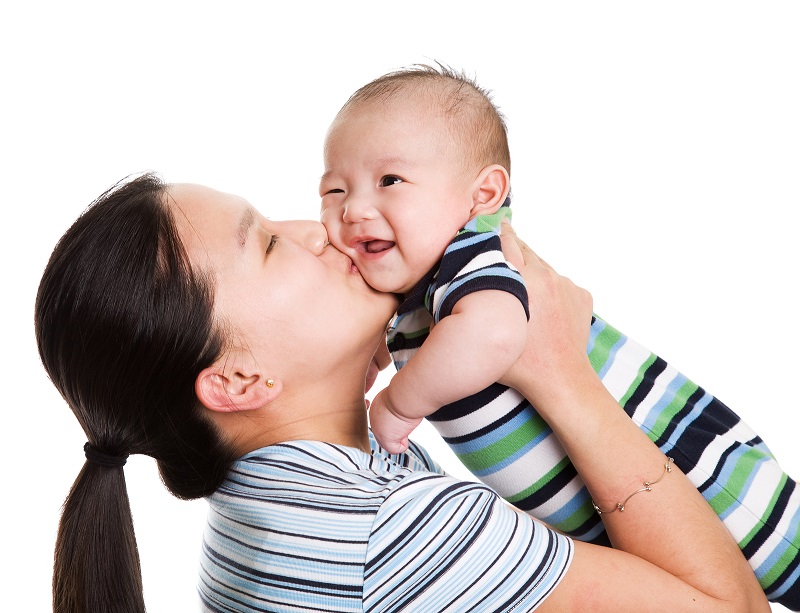 When we are hungry, we need to eat. The same goes for babies. Strangely, there are people who seem not to understand this basic physiological need, such as the taxi driver who stealthily took a video of a mother breastfeeding her child in her passenger seat and posted the image online. Although he was arrested, the incident caused great harm to the concerned mother and outrage in society.
EOC Chairperson Professor Alfred CHAN Cheung-ming is one of those who have been revolted by the taxi driver's vulgar and potentially unlawful act. In a recent article in his
am730
column, Prof. Chan lambasted the taxi driver and all those, both men and women, who have harassed breastfeeding mothers. Many new mothers have to breastfeed their children in public only because there is a lack of breastfeeding and nursery facilities. While the Family Status Discrimination Ordinance provides certain protection for breastfeeding mothers, there is currently no express provision under the anti-discrimination legislation to prohibit direct and indirect discrimination on the ground of breastfeeding. The EOC has in fact recommended the Government to include such a provision after conducting the Discrimination Law Review and we again urge the Government to consider our recommendations seriously.
As Prof. Chan said in his article, breastfeeding was a normal thing to do decades ago. If we consider ourselves civilised and our society a progressive one, we should work together to stop breastfeeding mothers from being bullied.
 Read Prof. Chan's article in am730 (Chinese only)
*********************************************
The Legislative Council Panel on Welfare Services held a meeting on 12 December at the Legislative Council Complex to discuss various matters, with a focus on the monitoring of private residential care homes for the elderly and people with disabilities. EOC Chairperson Professor Alfred CHAN Cheung-ming was present at the meeting to contribute his expertise to the discussion and explain to the other attendees what the EOC has been doing to protect the rights of people with disabilities, such as when they encounter sexual harassment.
On a separate note, on 13 December, Prof. Chan, along with the senior management of the EOC, met with the working group initiated in response to the Bridge of Rehabilitation incidents by a number of legislators, to discuss how to strengthen protection of people with disabilities.
 Read Prof. Chan's articles on the Bridge of Rehabilitation incidents (Chinese Only)
*********************************************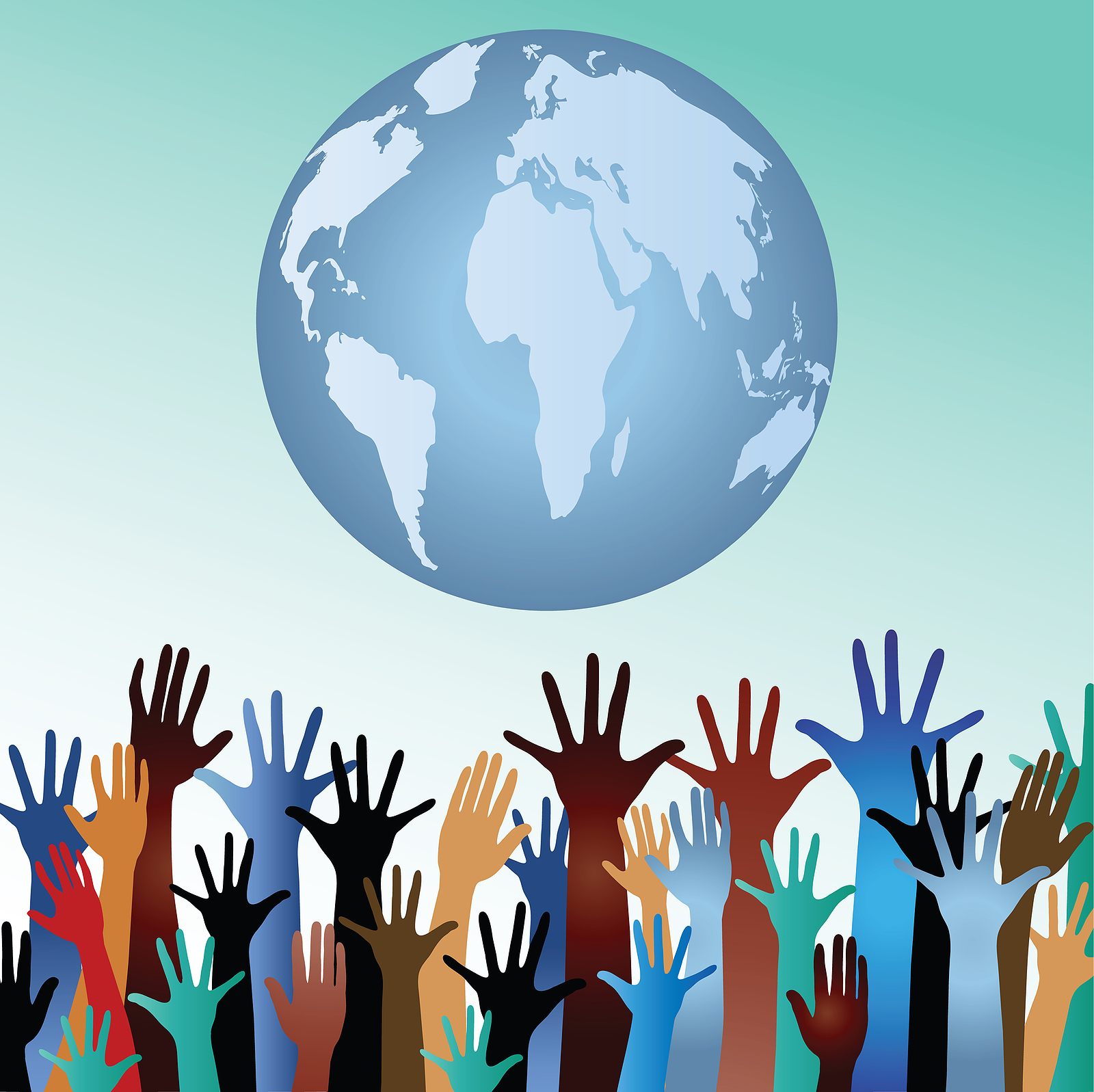 With International Day of Persons with Disabilities (3 December) and International Day of Human Rights (10 December) just passed, International Migrants Day is coming up on 18 December. These special days are gentle reminders that there are many, still too many people in this world who are deprived of their basic rights, and as our fellow human beings, they deserve a helping hand.
Leveraging these occasions, the EOC would like to bring society's attention to various marginalised groups in Hong Kong, including foreign domestic workers and asylum seekers. The former are vulnerable in multiple areas, such as racial discrimination, sexual harassment and pregnancy discrimination. The latter, meanwhile, have been stigmatised by the media and often labelled as "fake refugees" or mistaken as illegal immigrants. Some of them in fact have no choice but to escape their homelands due to political and physical threats. We at the EOC sincerely hope that the community will try to get to know these groups, among others, before making premature judgments and stereotyping them. We also hope that the Government will consider measures to better protect the rights of migrants in Hong Kong.
*********************************************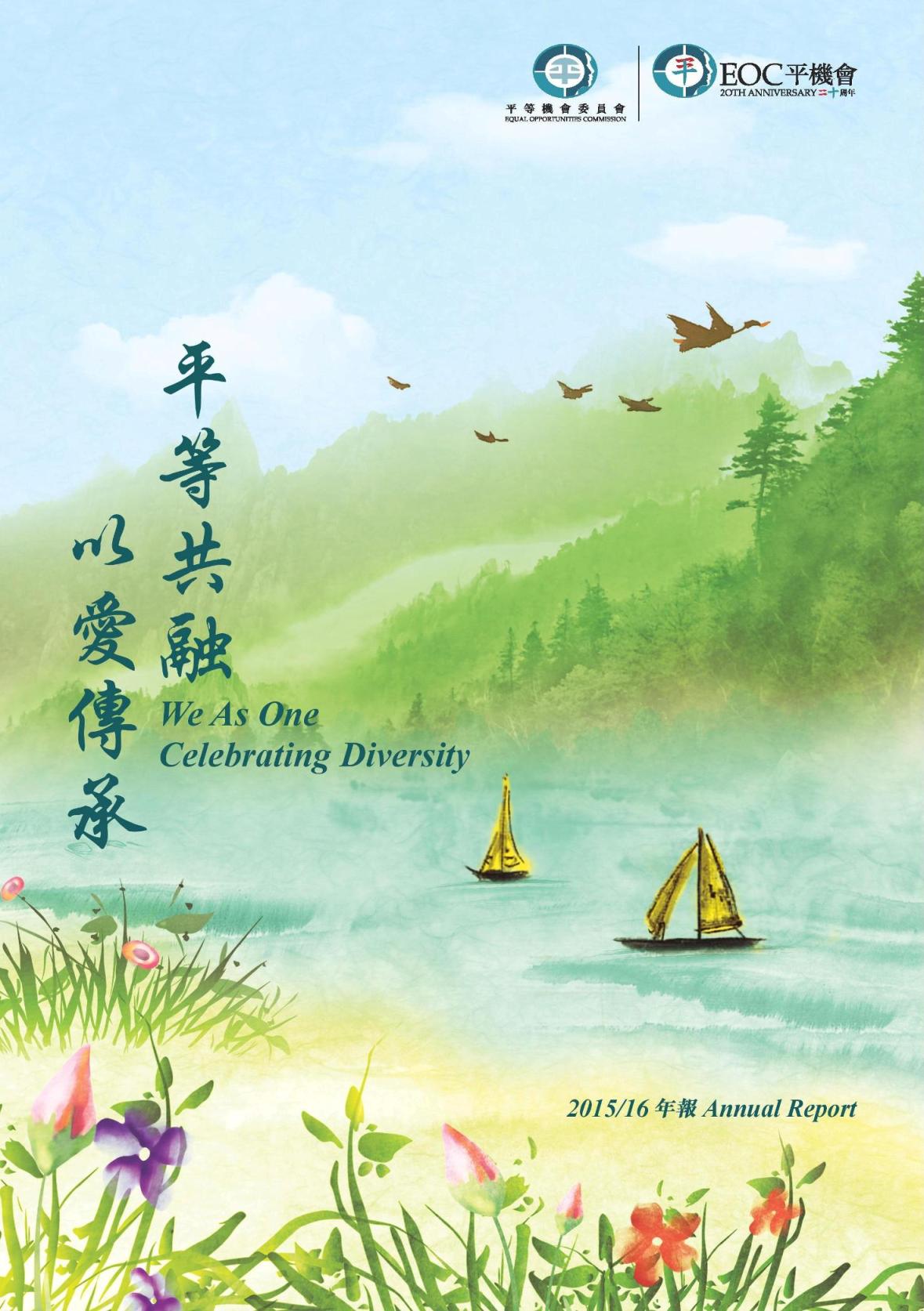 The
2015/16 EOC Annual Report
has been released and was tabled at the Legislative Council on 14 December. Coinciding with the Commission's 20th anniversary celebration, the report carries the message that the spirit of equality and humanity is passed on from generation to generation. Denoting this is the report's visual theme, Chinese art, which is centuries-old and practised to cultivate one's virtues, including of course, respect for others and empathy. There is also a Chinese "scroll" at the beginning of the publication, detailing the key milestones in the EOC's history. Published at the same time as the report was a four-page fact sheet that highlights the main achievements of the EOC in 2015/16. You can now read both the report and the fact sheet on the EOC website.
*********************************************
Visit our website or download the EOC mobile app (Apple App Store / Google Play) to stay updated on the EOC's work and positions, and to review our press releases and calendar training. Also, stay tuned on other equal opportunities issues and community initiatives by visiting our community resources and community events pages for information from our community partners, including publications, survey reports, publicity campaigns, and upcoming conferences.