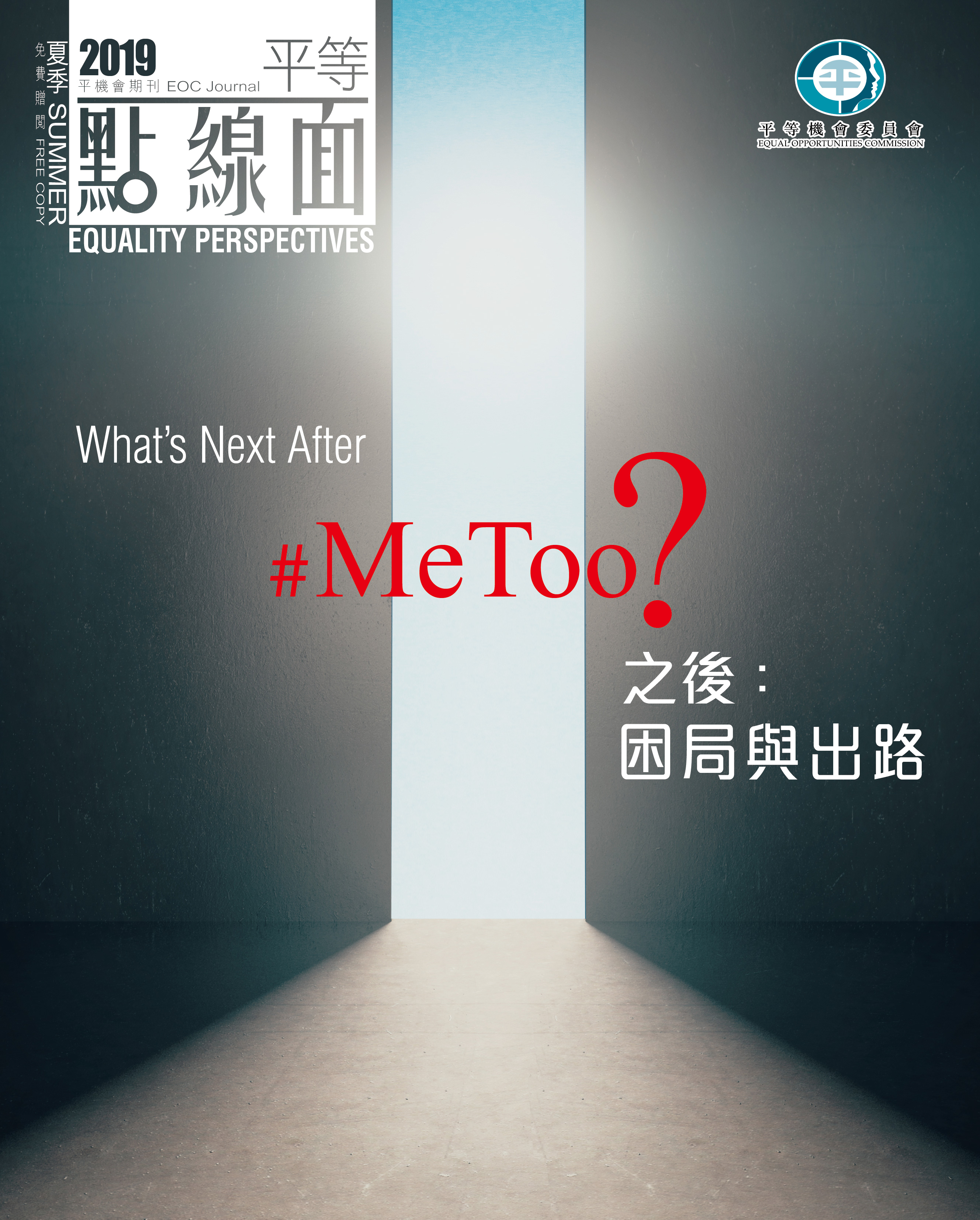 In October 2017, hurdler Vera LUI sent shock waves through Hong Kong with her #MeToo story on Facebook. It was a wake-up call for the sports sector, and later many others, to combat sexual harassment with willpower and commitment. An increasing number of organisations have since implemented preventive measures, such as having a written policy in place, developing a complaint-handling procedure, and providing staff with training and refresher sessions.
However, much more awareness-raising needs to take place. As evidenced by the polarised response among netizens to an ice cream ad published by a furniture retailer on Facebook just a few months back, those who mocked #MeToo as a witch hunt and PR stunt two years ago continue to trivialise sexual harassment and brand feminists as "libtards" to this day.   
Asking "What's Next After #MeToo?", the latest issue of the EOC's journal 
Equality Perspectives
was published on 15 August 2019 through
Hong Kong Economic Times
. In the cover story, we sat down with Prof Susanne CHOI, Convenor of the EOC's Policy, Research and Training Committee and the Working Group on Anti-Sexual Harassment Campaign, as well as Mr CHONG Yiu-kwong, Deputy Convenor of the Working Group to discuss some of the common criticisms against #MeToo, why they were misguided, and how we could leverage #MeToo to step up our fight against sexual harassment. We also talked to Dr Ferrick CHU, acting Chief Operations Officer of the EOC, about the Commission's recent accomplishments and future plans in this regard.  
Conversations about bodily autonomy and gender stereotypes must begin at an early age. This issue therefore features two additional articles about nurturing values of respect and equality among the younger generation: one on sexuality education reform in Hong Kong, and another about EOC-commissioned drama performances at schools.
An e-book version of the journal is available on the EOC website. Click the link below to download it now!  
Read the journal
Prevent sexual harassment with EOC's resources
2
*********************************************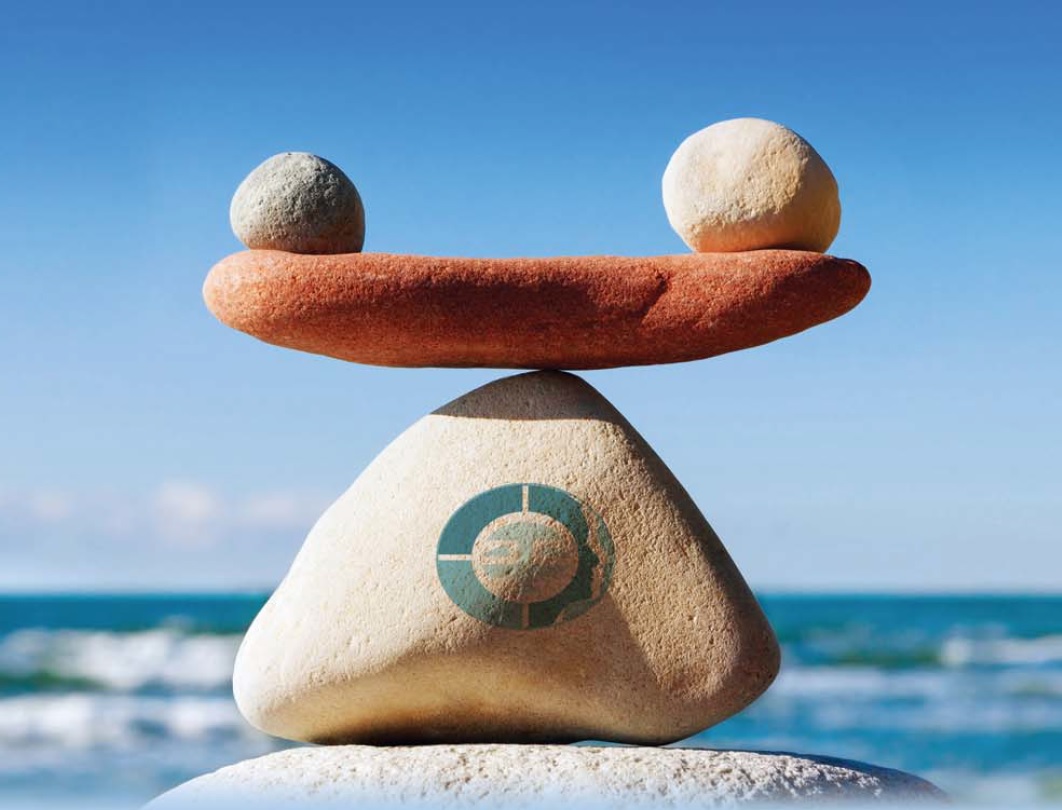 Applications are now open for the EOC's fall training programme, which runs from late-September to early December 2019. In addition to three free courses introducing the anti-discrimination ordinances, the notion of harassment, and ways to promote a culturally inclusive work environment, the programme features five paid courses that deep-dive into recruitment and selection procedures, prevention of workplace sexual harassment, handling of discrimination complaints, and other topics of relevance to HR practitioners and managers alike.
Interested parties should enrol at least seven working days before the relevant course commences. Seats are assigned on a first-come, first-served basis. For enquiries, please contact the EOC at 2106 2155 or
eoc@eoc.org.hk
.
Read the course content
View the course schedule
Enrol online
3
*********************************************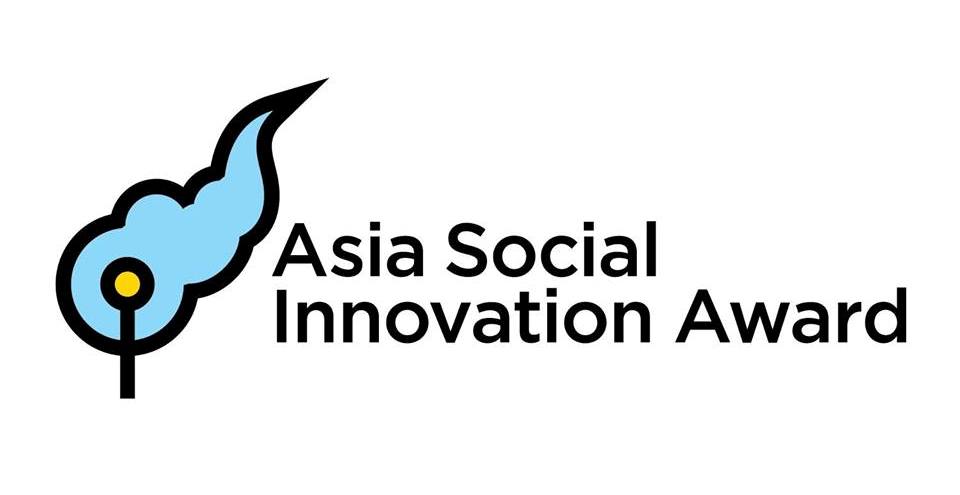 To all the innovators, problem-solvers and campaigners out there: it is time for you to shine!
The Asia Social Innovation Award, first launched in 2008 to promote exchange of ground-breaking ideas to solve social and environmental challenges of the Asia-Pacific region, is now calling for applications until 1 November 2019. Fourteen finalists, including the top 11 startups (in "early-growth stage") from across Asia and the top three (in "idea stage") from our city, will be selected to participate in a four-day impact programme in Hong Kong from 10-13 February 2020, featuring holistic entrepreneurship training, mentorship and networking opportunities, as well as a final pitch with a HK$100,000 grand prize.
Among the 10 "Impact Areas" inviting submissions is "Inclusive Society", suited especially for applicants with pioneering ideas to enhance social inclusion, diversity and equality. Grab your chance now to pitch to industry experts, corporates and investors, and turn your ambition into reality!
Overview of the Award
Find ouf if you are eligible
Read the FAQ
4
*********************************************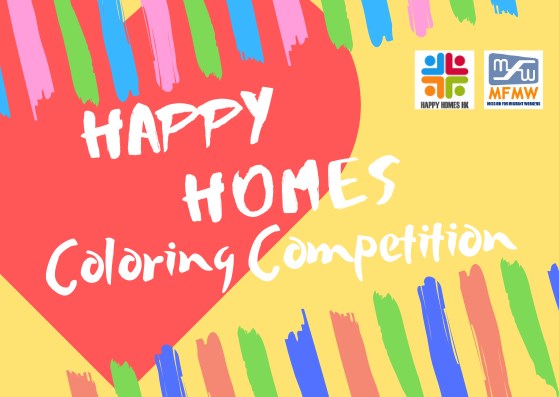 Foreign domestic workers (FDWs) play a crucial role in our economy and society. From doing household chores and walking dogs to playing with children and looking after elders, they help hold families together and enable many parents to remain in the workforce.
To call for more respect, kindness, and appreciation towards FDWs, Mission for Migrant Workers is organising a colouring competition entitled "Happy Homes". Divided into two age groups, namely 4-7 years old and 8-12 years old, it is now accepting submissions until 22 September 2019. The artwork can be downloaded from the event's
Facebook page
, and original copies of completed entries should be mailed to "Mission For Migrant Workers, St. John's Cathedral, 4-8 Garden Road, Central". For details on prizes and assessment criteria, please click the link below.
*********************************************
Visit our website or download the EOC mobile app (Apple App Store / Google Play) to stay updated on the EOC's work and positions, and to review our press releases and calendar training. Also, stay tuned on other equal opportunities issues and community initiatives by visiting our community resources and community events pages for information from our community partners, including publications, survey reports, publicity campaigns, and upcoming conferences.