On 26 April 2012, "Everyone benefits when we speak up against stigma," an article about the cost of stigma and discrimination against people living with HIV/AIDS by the EOC Chairperson, Mr. LAM Woon-kwong, was published in the South China Morning Post. Citing the recent suicide of a young doctor who was allegedly living with HIV/AIDS, Mr. Lam asked, "By allowing stigma and discrimination to prevail, are we as a society failing to fulfill our core values?" Mr. Lam discusses some of the measures to address the issue of stigma associated with people with disabilities, including those living with HIV/AIDS, and encourages the community to take action against stigma in their own lives: "By speaking up for mutual respect, by teaching facts and dispelling myths, we can do our part to confront the issue and make a difference."

Read the article
*********************************************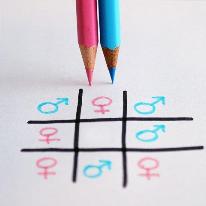 In a recent interview, the EOC Chairperson, Mr. LAM Woon-kwong, shared with Ming Pao Daily News' school reporters insights about his job in the EOC and the current situation of equal opportunities in Hong Kong. Mr. Lam said that people in Hong Kong remained deeply influenced by traditional gender roles, which made it difficult to educate the public on gender equality concepts. "Hong Kong's equality is not as advanced as its economy," said Mr. Lam, citing Community Business' studies which found that women make up only 9 percent of the board directorships of Hang Seng Index-listed companies even though 45 percent of middle managers in Hong Kong are women. He also brought up the issue of education for ethnic minorities in Hong Kong, and urged the government to put in greater efforts.

View Community Business' Study, "Standard Chartered Bank Women on Boards: Hang Seng Index 2012"
View Community Business' Study, "Gender Diversity Benchmark in Asia 2011"

*********************************************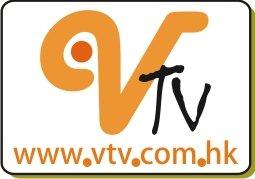 The EOC welcomes the launch of VTV, a new internet TV channel, which provides documentary, infotainment and news programmes covering issues and events important to people with disabilities. The channel features uploaded videos showing the different talents of people with disabilities. This new media platform, which promotes the understanding between persons with and without disabilities, is managed by the Hong Kong Federation of the Blind with the support by the Department of Communication Studies of Hong Kong Baptist University and funding from Operation Santa Claus.

Watch VTV (in Cantonese) Link to VTV's Accessibility Channel (in Cantonese)
*********************************************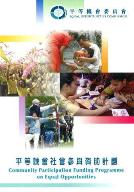 The application deadline for the first batch of "Community Participation Funding Programme on Equal Opportunities" is fast approaching on 15 May 2012. The EOC has supported over 800 projects by non-governmental organizations and schools in the past that promote public understanding of equal opportunities and the anti-discrimination laws through the funding programme. The maximum funding limit for each community project is $50,000. Interested organizations can contact the EOC Office at 2511-8211 or visit our homepage for details.


Details
*********************************************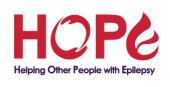 Enlighten- Action for Epilepsy, a charity working with people affected by epilepsy in Hong Kong, has launched the "Helping Other People with Epilepsy (H.O.P.E)" campaign to raise public awareness about epilepsy-related stigma and discrimination and remove prejudice through community education. The campaign features three key phases: the Stand Up and Be Counted Campaign, Epilepsy Sharing Workshops, and the Epilepsy Ambassadors programme. Anyone between the age of 16-65 can participate in this new initiative, of which the EOC is a supporting organization. Click the below link for more details.

More details

Stay updated on the EOC's work and positions by referring to our press releases, speeches, media interviews, and calendar training on our website. Also, stay tuned on other equal opportunities issues and community initiatives by visiting our community resources and community events pages for information from our community partners, including publications, survey reports, publicity campaigns, and upcoming conferences.