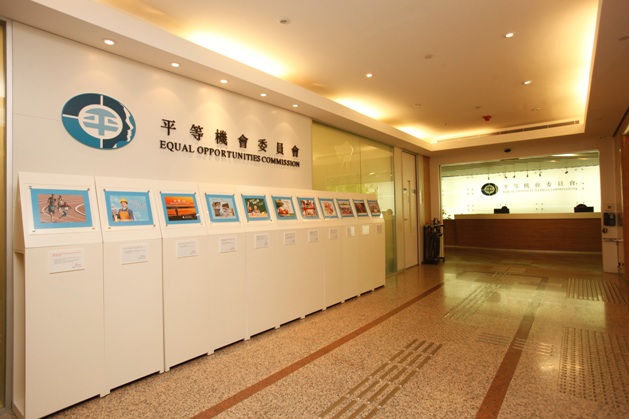 On 18 May 2015, the Government announced the appointment of 6 new Members to the EOC Board by the Chief Executive of the Hong Kong Special Administrative Region. They are: Mr Ivan Chan Chi-kin, Prof Susanne Choi Yuk-ping, Ms Elizabeth Law, Ms Juan Leung Chung-yan, Ms Shirley Marie Therese Loo and Miss Yu Chui-yee. The Government also announced the re-appointment of 10 existing Members by the Chief Executive, namely Ms Susanna Chiu Lai-kuen, Mr Holden Chow Ho-ding, Dr Maggie Koong May-kay, Dr Trisha Leahy, Prof Joseph Lee Kok-long, Mr Amirali Bakirali Nasir, Mr Zaman Minhas Qamar, Ms Su-mei Thompson, Dr Sandra Tsang Kit-man and Mr Nelson Yip Siu-hong.

Dr York CHOW, Chairperson of the EOC, welcomes the new Members. "The new appointees represent a diverse range of backgrounds and expertise, and enjoy extensive experience in public service. I am sure they will bring valuable insights to the EOC and add to the wealth of experience of the existing Board. The new Members, along with the re-appointed Members who have served the Commission with dedication and commitment, will guide the Commission ahead as we strive to build a pluralistic and inclusive society free of discrimination, and respond to the needs of the society."

"We would also like to express our deep gratitude to the 6 outgoing Members, namely Ms Choi Hing-shi, Mr Tim Lui Tim-leung, Ms Winnie Ng Wing-mui, Mr Paul Tse Wai-chun, Dr John Tse Wing-ling and Ms Garling Wong Ka-ling, for their important contributions, their immense efforts and valuable advice in the past years. I hope we can continue to count on their support to the work of the EOC and the cause of advancing equal opportunities for all," said Dr Chow.

Read the Government's release on the appointment
Read the EOC's release on the appointment
*********************************************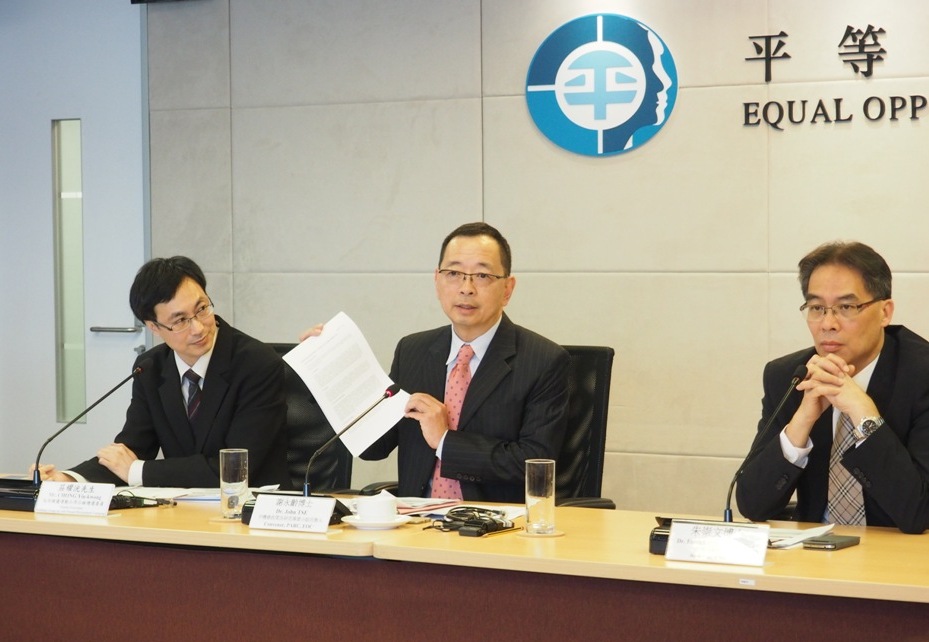 On 14 May 2015, the EOC announced the results of the "Sexual Harassment – Questionnaire Survey for the Sports Sector", which indicates that a large majority of the national sports associations (NSAs) in Hong Kong did not have a written anti-sexual harassment policy. Conducted in partnership with the Sports Federation & Olympic Committee of Hong Kong, China (SF&OC), the survey took the form of anonymous self-reporting questionnaire, which was sent to 75 NSAs in Hong Kong between late October and mid-December 2014, with 57 questionnaires returned.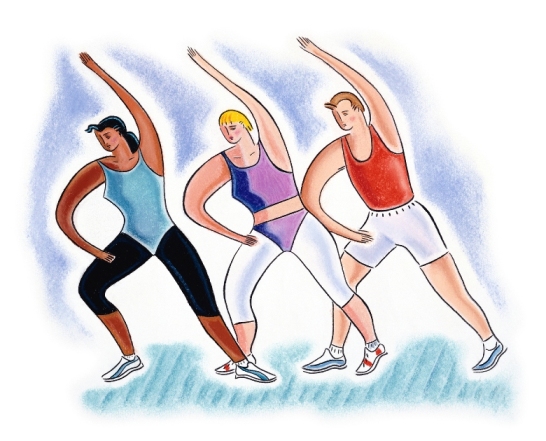 Among these respondents, only seven (12%) reported that they had formulated an anti-sexual harassment policy, while the remaining 50 (88%) did not have one. When asked if there is any plan to formulate a policy, only eight of these 50 NSAs said they would consider doing so, while the rest claimed "staff members were not trained" and "there is no urgency" as the main reasons for not formulating a policy.

Dr John TSE Wing-ling, Convenor of the EOC's Policy and Research Committee, said, "The lack of awareness on the prevention of sexual harassment in the sports sector in Hong Kong is very disappointing. There is an absence of recognition and determination to tackle this serious issue. These NSAs organise sports activities for almost 300,000 individual members and over 3,000 affiliated clubs in Hong Kong. It is pertinent that they maintain a safe and respectful environment free of sexual harassment for the athletes, the coaches and staff members. As the major source of funding for the sports sector, the Government should also work with relevant parties on raising greater awareness of preventing sexual harassment in the sports sector, and consider incorporating anti-sexual harassment as one of the key elements of the 'Sports for All' campaign, such that all members of the community, regardless of age, gender, ability, socio-economic status or ethnicity, can truly participate in sports in a safe and fair environment free from the threat of sexual harassment."

Read the press release
See the survey results
*********************************************

The EOC has recently passed the renewal assessment of the Manpower Developer Award Scheme organised by the Employees Retraining Board (ERB), and has been named a "Manpower Developer" for another two years from 1 April 2015 to 31 March 2017.

During the renewal assessment, the EOC and other participating organisations were critically reviewed by the ERB on five important aspects, namely "Leading a Learning Culture", "Resources Planning", "Training and Development System", "Performance Management", and "Corporate Social Responsibility in Manpower Development".

The EOC was selected by the Employees Retraining Board (ERB) as a "Manpower Developer" in 2013. The successful renewal of the status serves as recognition of the continuous efforts of the EOC on building the capacity and knowledge of staff and nurturing their development. It also underlines the Commission's commitment to fostering an organisational culture conducive to life-long learning.

About the Manpower Developer Award Scheme
*********************************************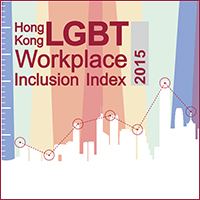 The EOC is proud to support the first-ever Hong Kong LGBT Workplace Inclusion Index 2015 launched by Community Business, and extends its heartfelt congratulations to winners of the four Index Awards, which were announced on 15 May, in the run-up to the International Day against Homophobia and Transphobia (IDAHOT) on 17 May each year.

Speaking at the award ceremony on 15 May, Dr. York CHOW, Chairperson of the EOC, said: "This is the first and only benchmark on corporate LGBT policies and practices in Asia. It provides an important tool for benchmarking and measuring progress, as well as a platform for all of us to learn from each other's good practices.It serves to show that employers are increasingly recognising the real economic benefits of protecting the human rights of LGBTI people, and that there are concrete steps that employers can take to create a fairer and inclusive workplace. Indeed, given Hong Kong's status as a business city, corporate leaders can have considerable influence and help to educate the public by speaking up on this issue. We need more positive role models from the business and professional sectors, including supportive straight allies, to help break existing stereotypes about sexual minorities and demonstrate that non-discrimination is an attainable and desirable norm."

Hong Kong LGBT Workplace Inclusion Index 2015 Website
*********************************************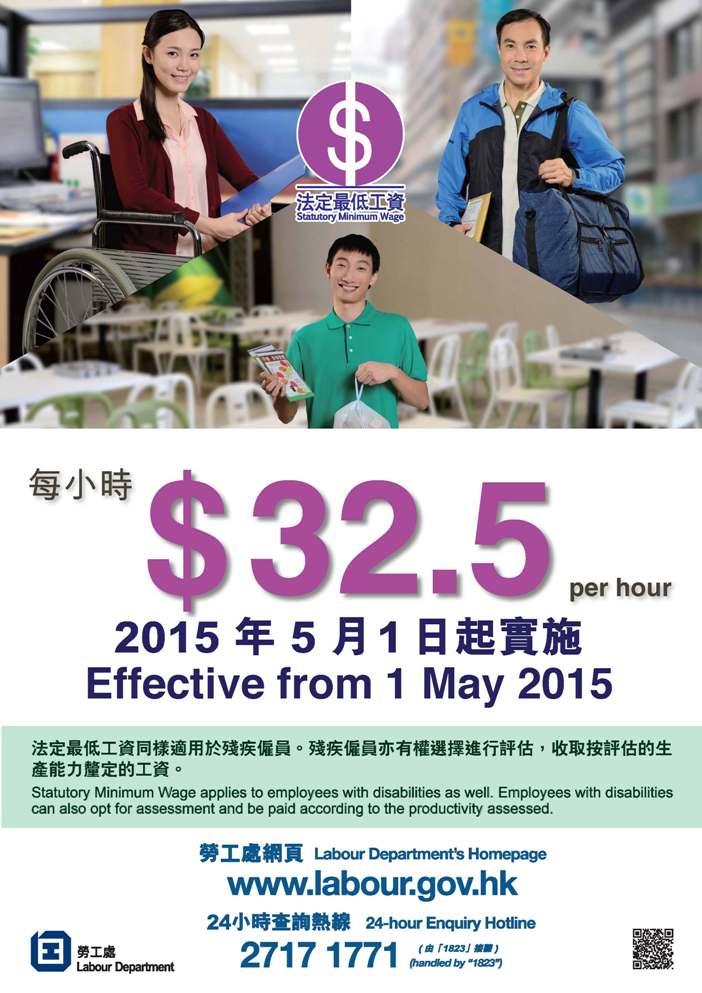 With effect from 1 May 2015, the Statutory Minimum Wage (SMW) rate is $32.5 per hour. Employees covered by the Minimum Wage Ordinance, including employees with disabilities, are entitled to wages at not lower than the minimum wage rate. Taking into account the possible employment difficulties encountered by persons with disabilities, a special arrangement is provided under the Minimum Wage Ordinance for employees with disabilities to choose to undergo a productivity assessment. This assessment, which can only be invoked by the employees with disabilities, is aimed to determine whether employees with disabilities should be remunerated at not lower than the Statutory Minimum Wage level or at a rate commensurate with their productivity. Details can be found in the Labour Department's website.

*********************************************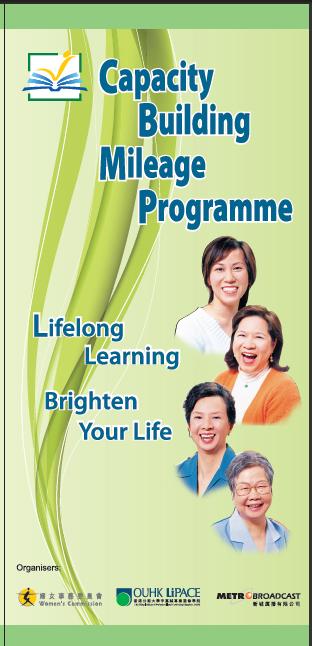 Courses of the Capacity Building Mileage Programme (CBMP) beginning in July are now open for enrolment. Pioneered by the Women's Commission, and jointly run by the Li Ka Shing Institute of Professional and Continuing Education (LiSPACE) of the Open University of Hong Kong (OUHK) and the Metro Broadcast Corporation Limited, the CBMP is designed to encourage women of different backgrounds and educational levels to pursue life-long learning and self-development. The CBMP offers a wide range of tailor-made and barrier-free learning courses in different learning modes. Enrolment for courses beginning in July 2015 is now open. Eligible students may also apply for subsidy and tuition fee exemption. For further information and enquiries, please see below:
*********************************************
Visit our website or download the EOC mobile app to stay updated on the EOC's work and positions, and to review our press releases, speeches, media interviews, and calendar training. Also, stay tuned on other equal opportunities issues and community initiatives by visiting our community resources and community events pages for information from our community partners, including publications, survey reports, publicity campaigns, and upcoming conferences.