Back
Public Nominations Open for the Directors Of The Year Awards 2022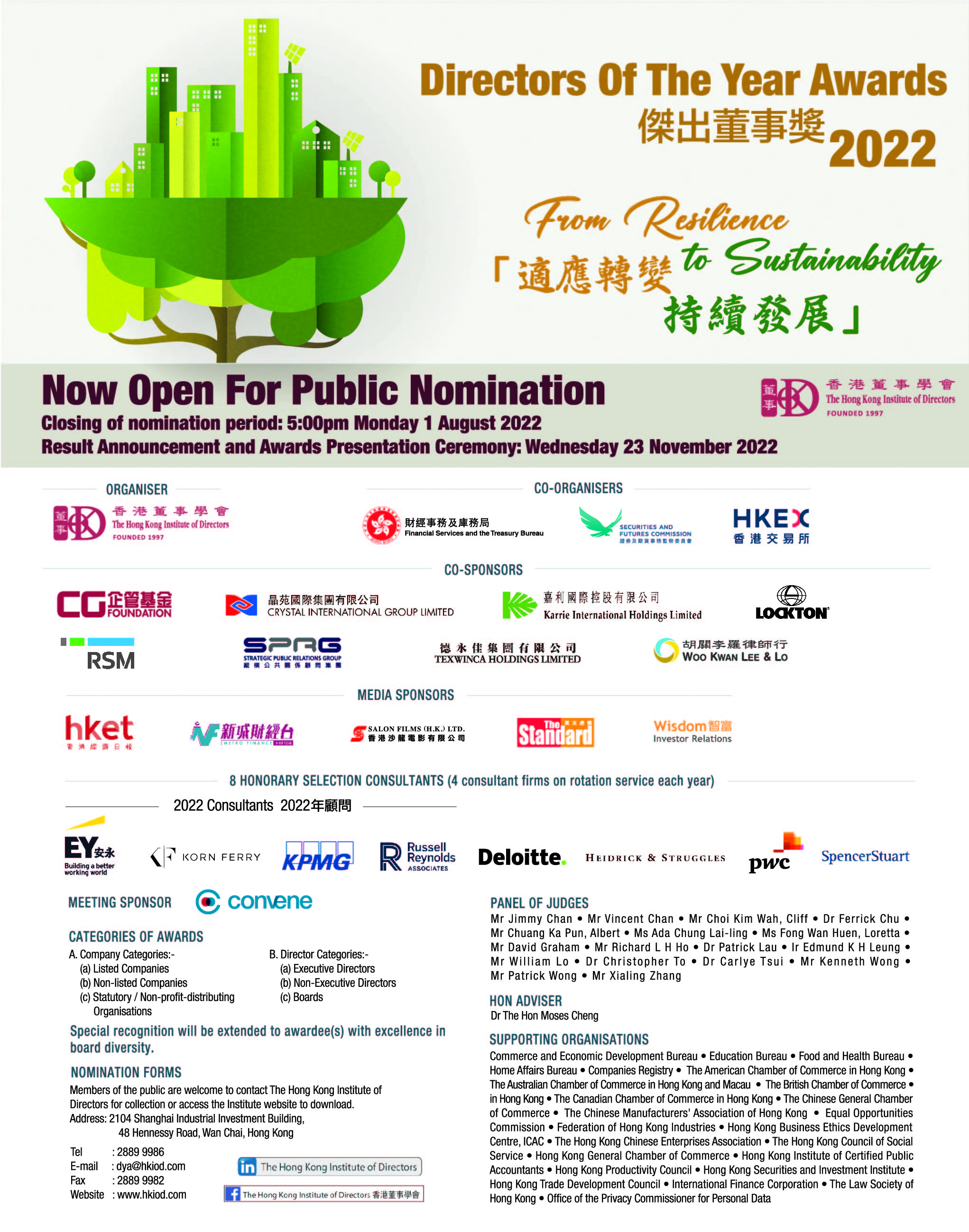 Theme:

"From Resilience to Sustainability"

Organiser:

The Hong Kong Institute of Directors (HKIoD)

Objectives:

To recognise outstanding boards and directors.
To publicise the significance of good corporate governance.
To promote good corporate governance and director professionalism.

Categories of Awards:

Company Categories:

Listed Companies
Non-listed Companies
Statutory/Non-profit-distributing Organisations

Director Categories:

Executive Directors
Non-Executive Directors
Boards

Closing of Nomination Period:

5:00 p.m. Monday 1 August 2022

Results Announcement:

Wednesday 23 November 2022

Nomination Form:
Word format PDF format

Enquiries:

For more details, please refer to the event website.