Back
Hong Kong ICT Awards 2022 - FinTech Award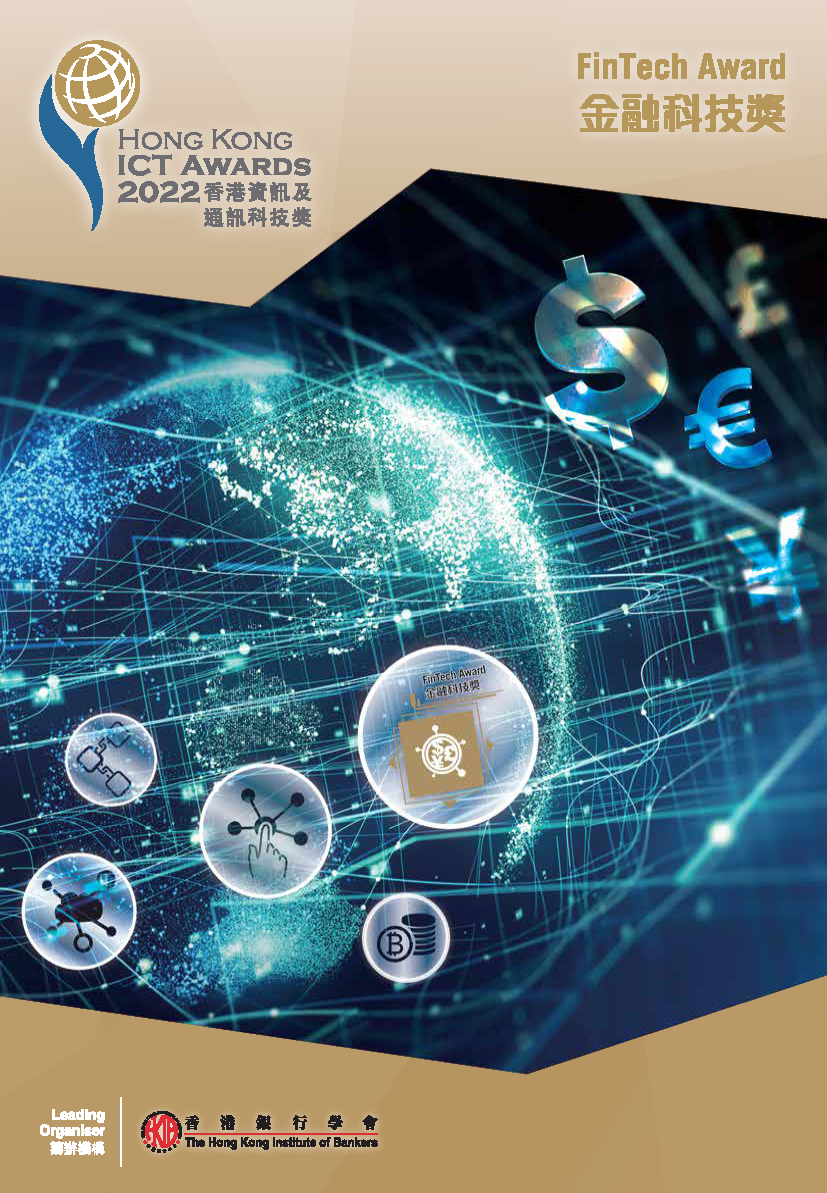 Introduction:

The Hong Kong ICT Awards was established in 2006, steered by the Office of the Government Chief Information Officer, and organised by Hong Kong ICT Industry Associations and professional bodies. The Awards aims at building a locally espoused and internationally acclaimed brand of ICT Awards, recognising and promoting outstanding information and communications technology (ICT) inventions and applications, thereby encouraging innovation and excellence among Hong Kong's ICT talent and enterprises in their constant pursuit of creative and better solutions to meet business and social needs.

There are eight categories under the Hong Kong ICT Awards 2022. The FinTech Award is composed of three streams:

1. Banking, Insurance & Capital Markets
2. Emerging Solutions
3. Regulatory Technology and Risk Management

Organiser:

The Hong Kong Institute of Bankers (HKIB)

Objectives:

In encouraging the development of FinTech innovation and solutions (such as payment solutions, clearing and settlement systems, etc.) for enhancing operations and fostering new modes of business for the financial sector, the FinTech Award aims to develop Hong Kong into a financial technology hub.

List of Winners:

Please refer to the brochure.

Enrolment period:

19 April 2022 — 27 June 2022

Awards Ceremony Date:

16 November 2022

For highlights of the ceremony, please refer to the HKIB website and its pages on LinkedIn and Facebook.

Enquiries:

Please refer to the event webpage.