Back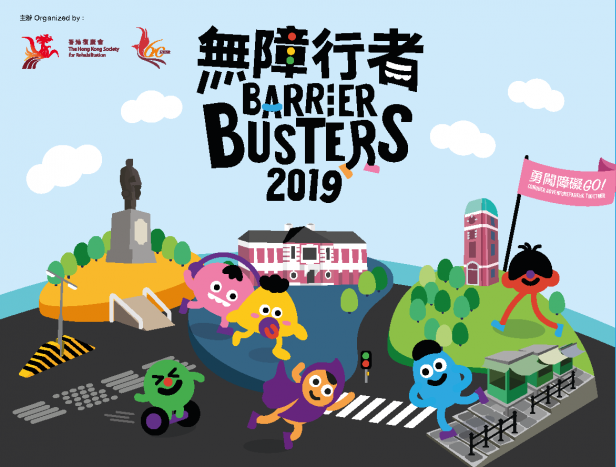 Join Barrier Busters to promote inclusion for persons with disabilities
Have you ever wondered how hard it is to communicate without speaking or navigate around the city without using your legs? The obstacles persons with disabilities (PWDs) have to overcome just to get by in life are manifold and sometimes unimaginable. One way to deepen our understanding is to take part in Barrier Busters 2019, a city-orienteering programme organised by the Hong Kong Society for Rehabilitation for the general public to experience the everyday challenges facing PWDs.
Form a team of five to be eligible for the adventure that starts and finishes in Chater Road (Pedestrian precinct), Central on 3 November 2019 (Sunday). Each team will be given an "AdventureParkHK" map and have to complete assigned and optional tasks to gain points within 3 hours. The team that returns to the finishing line with the highest points within the time limit will win.
Register before 4 October 2019, 11:59pm to get your spot for this citywide exploration with PWDs!