Back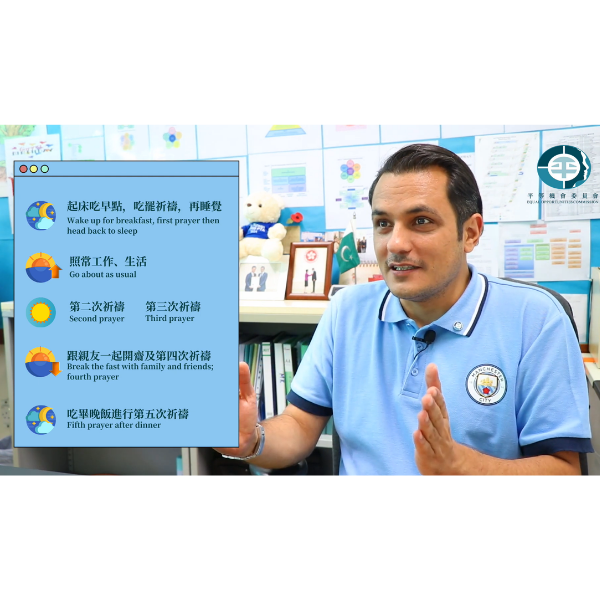 EOC explains Ramadan traditions in latest YouTube video
Hong Kong's Muslim population is around 300 000, so there is a good chance that you will have a Muslim friend, co-worker or neighbour. In fact, many domestic workers from Indonesia are also Muslim. In the spirit of cultural exchange then, there is ample reason to learn about Ramadan, the most sacred month of the year in the eyes of members of the Muslim community.
As the community began to celebrate Ramadan in early April this year, EOC published a video on YouTube, inviting EOC Member, Dr Rizwan ULLAH, MH to share his knowledge about the significance of this yearly occasion, how its dates are decided, and the rituals observed during the month.
The EOC also released a video featuring a message from EOC Chairperson Mr Ricky CHU Man-kin, who extended "Ramadan Mubarak" (Happy Ramadan) wishes to Muslims over the world and thanked the local Muslim community for lending their valuable support for the city's fight against its fifth wave of COVID infections.
Watch these videos with the links below.