Press Releases
"Uniquely Me!": The EOC Encourages Youths to Embrace Their Individuality and Build an Inclusive Hong Kong
16/11/2013
Today (16 November 2013), the Equal Opportunities Commission (EOC) organised a sharing session of its English-language youth development programme, "Uniquely Me!" at the Commission's office. Mr. Rohit Bhagat, Chief Inspector of Police, and Dr. Theresa Cunanan, Senior Lecturer at Hong Kong Baptist University's College of International Education, shared with the participants their experiences of overcoming obstacles to find success.
Dr. York CHOW, the EOC Chairperson, said, "Stereotypes about race, gender, and other factors often get embedded into the subconscious mind from a young age, which causes and maintains social inequalities and impacts how young people approach the world around them over their lifetime. Programmes such as 'Uniquely Me!' are part of the Commission's efforts to challenge prejudicial thinking at its roots and build a foundation for a fairer and more inclusive society."
"We are grateful to our two inspiring mentors, Mr. Rohit Bhagat and Dr. Theresa Cunanan, for sharing their stories with the 'Uniquely Me!' participants, a number of whom are from ethnic minority backgrounds. Many face barriers and even discrimination in their everyday lives, including in their pursuit of education under the existing system, which fails to provide adequate support for the ethnic minority students to learn Chinese. We hope the experiences of our mentors will help to motivate our youths towards achieving their own aspirations despite the challenges," added Dr. Chow.
The event also featured the announcement of the winners of the Uniquely Me! Youth Photo and Slogan Competition 2013, which was rolled out in March of this year. Leveraging the internet and interactive media, the competition was designed to raise concern for equal opportunities among young people and to encourage them to embrace their individuality and diversity. The winning entries are now available for public viewing on the Uniquely Me! webpage at: http://www.eoc.org.hk/eoc/otherproject/UMphotocompetition2013/.
Launched in 2010, "Uniquely Me!" aims to provide a platform for Hong Kong's ethnic minority youths to break down stereotypes and engage in dialogues on issues relating to diversity and inclusion. Through various activities including guest sharing sessions and youth competitions, the programme encourages young people to gain inspiration and make positive contributions to their community. "Uniquely Me!" is posted on the Other Learning Experience (OLE)/Life-wide Learning (LWL) Activity Databank of the Education Bureau.
Diamond Prize Winner (Individual Category): Chan Yuk Yu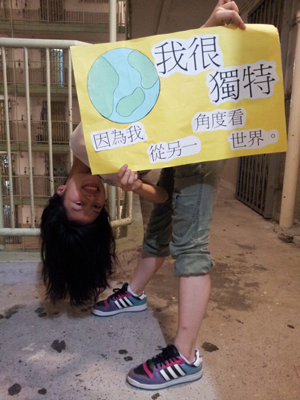 Ruby Prize Winner (Individual Category): Hui Sze Wan Candy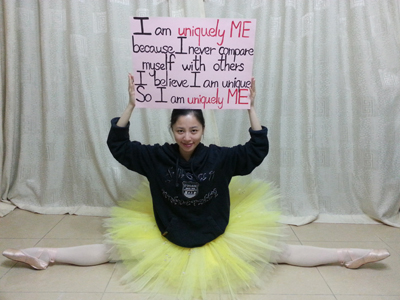 Silver Prize Winner (Individual Category): Wong Tsz Ching Silbie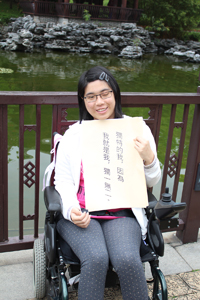 Diamond Prize Winner (Group Category):
Chloe Jireh Oconer and Chleo Jezreel Oconer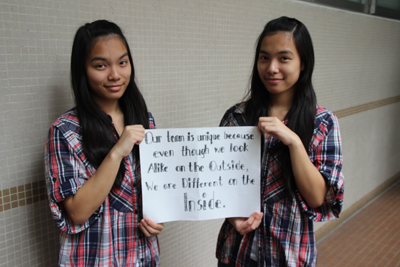 For media enquiries, please contact Mr. Sam HO at 2106 2187.
Equal Opportunities Commission
16 November 2013