Press Releases
The Equal Opportunities Commission Wins the Directors of the Year Award 2011 in Recognition of its Excellence in Corporate Governance
30/11/2011
The Equal Opportunities Commission (EOC) has won the Directors of the Year Award 2011 from the Hong Kong Institute of Directors in recognition of its excellence in corporate governance and the professionalism of its Board of Directors.
Selection criteria for the Directors of the Year Awards included the Board's diversity in composition, skill mix and competencies; effectiveness in strategic corporate functions; managing compliance and accountability; managing change, risk and succession; business ethics and effectiveness of board committees; and other outstanding achievements.
"The EOC is thankful for the just recognition of the commitment and concerted efforts of our Board to improve equal opportunities in everyday life," said Mr. Lam Woon-kwong, the EOC Chairperson. "The Board's diverse backgrounds and expertise, as well as its forward-looking vision and managerial effectiveness, have been instrumental in securing many positive results in the fight for equality for all. Our accomplishments and efforts cover many fronts, including improving accessibility in publicly owned premises and advocating for equal opportunities in education, employment, housing and provision of services. We also secured HK$5.5 million in compensation for victims of discrimination, together with other remedies, in 2010/11."
"We are committed to carrying on this success in the new term ahead," added Mr. Lam. "The EOC will continue to be an advocate for those who face discrimination and work tirelessly towards a society in which all individuals are treated with respect and dignity."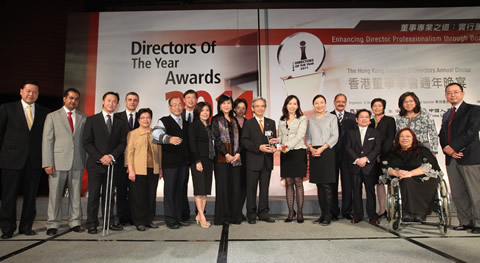 ______________________
For media enquiries, please contact Ms Shadow Chan at 2106 2149.
Equal Opportunities Commission
30 November 2011