Back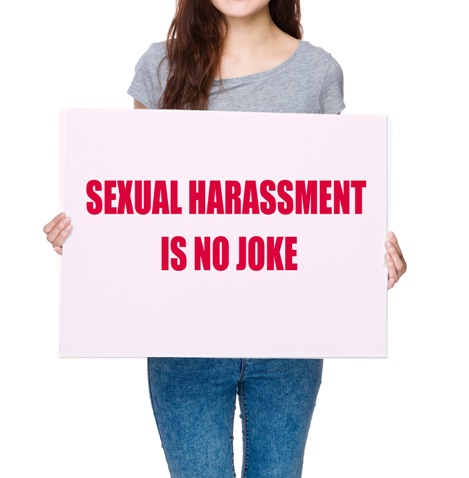 EOC Chairperson weighs in on forced-kiss incident at Rugby Sevens
The Hong Kong Sevens made headlines earlier this month – not in the sports column, but rather in the local news section – after two excited rugby fans kissed a TV reporter during a live broadcast at the finals, apparently without her consent. A cacophony of views soon erupted: it was sexual harassment; it wasn't; these things happen at sports events, so just let it be and laugh it off. Pundits quickly pitched in and, unsurprisngly, dished out the cultural relativity argument: such behaviour is widely accepted in Western cultures; any shock or disgust on our part only goes to reveal our insular outlook.
In an article published in am730 on 18 April 2018, EOC Chairperson, Professor Alfred CHAN Cheung-ming filtered out the noise and directed attention to the existing law. According to the Sex Discrimination Ordinance (SDO), sexual harassment refers to any unwelcome sexual advances, unwelcome requests for sexual favours, and other unwelcome conduct of a sexual nature, where a reasonable person, taking all the circumstances into account, would have anticipated that the victim would be offended, humiliated or intimidated. While the forced kiss in question surely can come across as offensive and was indeed described by the TV anchor as unacceptable, it may fall outside the purview of the SDO which, although offering protection in the areas of employment, education, provison of goods, facilities and services, and the management and disposal of premises, covers only certain defined relationships, such as that between an employer and an employee, a teacher and a student, a customer and a service provider, etc. Where it is uncertain whether a harassing act falls under the SDO's protection, members of the public are encouraged to seek assistance from the EOC or report it to the police to see if it may constitue a criminal offense, e.g. indecent assault.
In any case, any appeal to cultural difference, or any suggestion that the matter can be laughed off, amounts to an outright disparaging of the feelings of the aggreived and poisons our society's ongoing conversation about women's – and indeed everyone's – rights to their bodies.
Also, Prof Chan pointed out that journalists may be susceptible to greater and different risks than other professions, as they frequently get into sticky and unexpected scenarios in bringing us the latest news. As employers, media companies ought to adopt clear, transparent and practicable measures to protect their employees from sexual harassment at work.