Back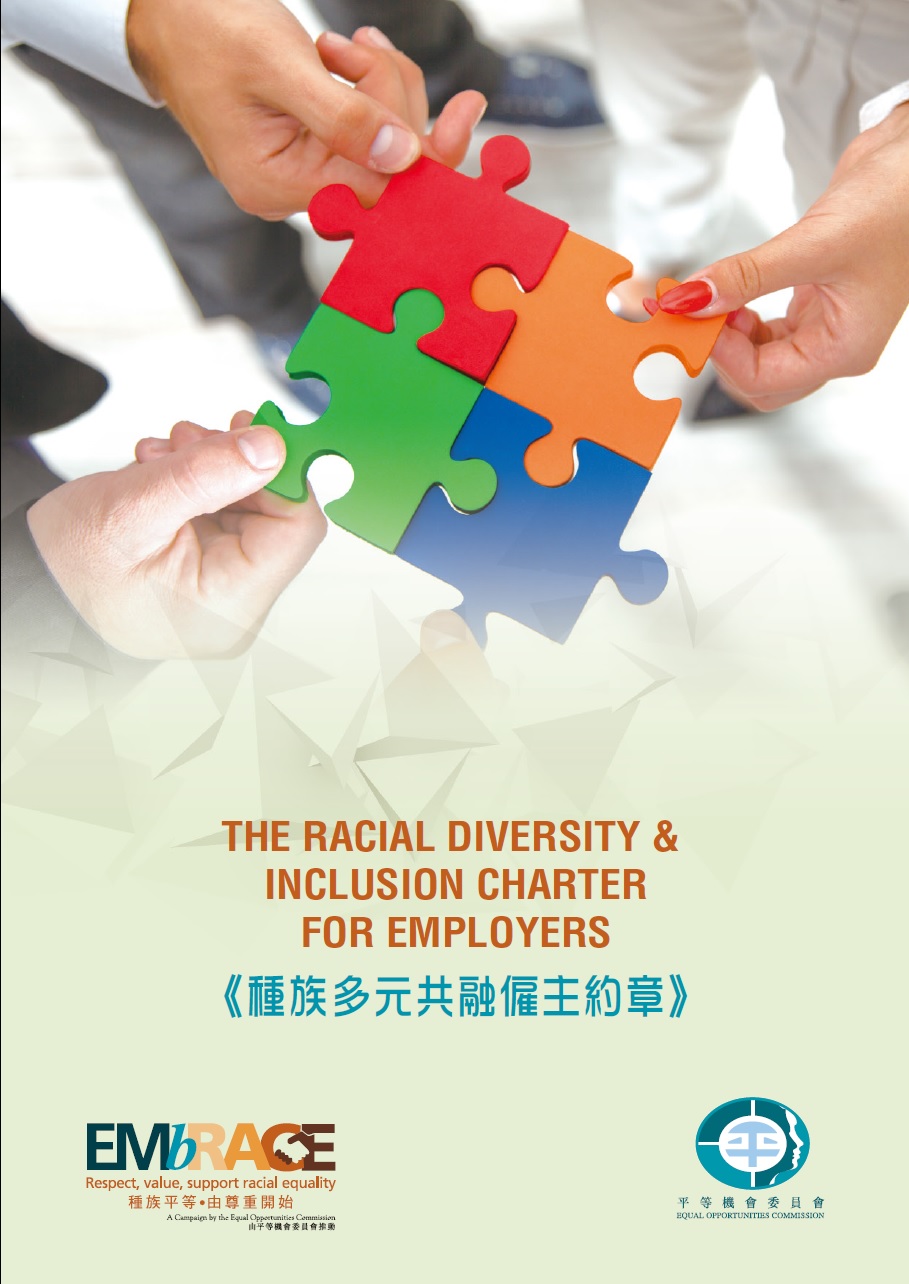 EOC launches racial diversity and inclusion charter for employers
Continuing its commitment to driving businesses to promote racial equality in the workplace, the EOC has launched the Racial Diversity and Inclusion Charter for Employers. The Charter consists of nine guidelines based on the Race Discrimination Ordinance (RDO) as well as the Code of Practice in Employment under the RDO and covers three areas, namely policy, culture and work environment. It aims to provide best practice suggestions for businesses looking not only to demonstrate their dedication to building an inclusive workplace, but also to set concrete goals and achieve tangible results.
"Employing and grooming ethnic minority talents is a win-win situation for all", says EOC Chairperson, Prof Alfred CHAN Cheung-ming. "Equipped with the unique dual perspective of their own culture as well as that of a Hong Konger, ethnic minorities can greatly add to the creativity and productivity of an organisation. What's more, the non-Chinese population is relatively young and growing and organisations can benefit from tapping into this valuable resource pool, particularly in light of the ageing population in Hong Kong."
Interested organisations can fill out the online form to indicate their intention to adopt the Charter. The EOC will then contact them to formally sign the Charter and act as advisor to help with the implementation of the suggested practices. Signatories can also use the dedicated Racial Diversity & Inclusion logo in their publications and job advertisements.