Back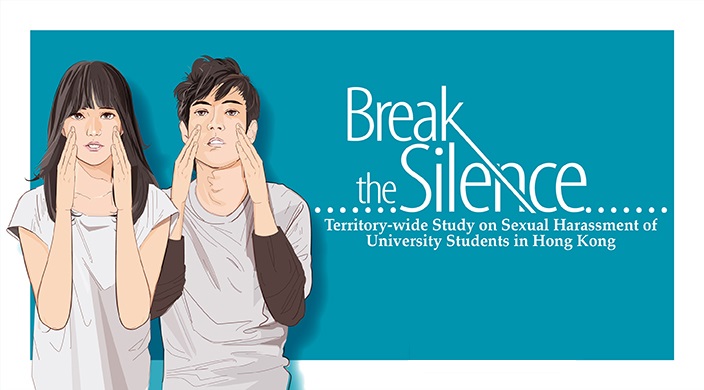 Holistic sex education pivotal to fight against sexual harassment at local universities, writes EOC Chairperson
Following the EOC's recent release of a territory-wide study on sexual harassment of university students in Hong Kong, Prof Alfred CHAN Cheung-ming, Chairperson of the EOC, published an article in Hong Kong Economic Journal, Stand News and South China Morning Post, spelling out the prevalence of the problem as well as its root causes.
Almost one in four students (23 per cent) were reportedly harassed on-campus, off-campus and/or online within the 12 months prior to the study, but Prof Chan pointed out that the issue ran deeper: "Schools in Hong Kong either treat sex as a taboo subject or limit classroom discussions to its biological aspects. As we made clear in a recent submission to the Education Bureau, such an approach is out of touch with reality. As adults, we all know that sex is much more than reproduction and birth control methods; it raises questions of what pleasure and intimacy mean, why we should respect others' bodies and feelings... Clearly, we need a more robust curriculum at primary and secondary schools geared towards instilling the values of gender equality."
The study indeed revealed warped conceptions of sex, gender biases and a lack of empathy towards minority groups among university students. Examples include perpetrators misinterpreting consent (believing, for example, that "no means yes"), bystanders remaining silent or even blaming the victim, women being objectified, men assumed to be immune from harassment and LGBTI students and those with disabilities subject to higher rates of sexual harassment.
The EOC is lining up meetings with top officials of the nine universities to discuss implementation of the 17 recommendations in the study's report, from requiring each department and residential hall to assign a "gender focal point" to advise colleagues on complaint handling to arranging compulsory training for all freshmen and leveraging more modern forms of educational content, such as bite-sized videos on social media. Prof Chan stressed, "The last thing I want to see is society using our study as fodder to stigmatise university students. The problem is systemic, and our responsibility collective."