Back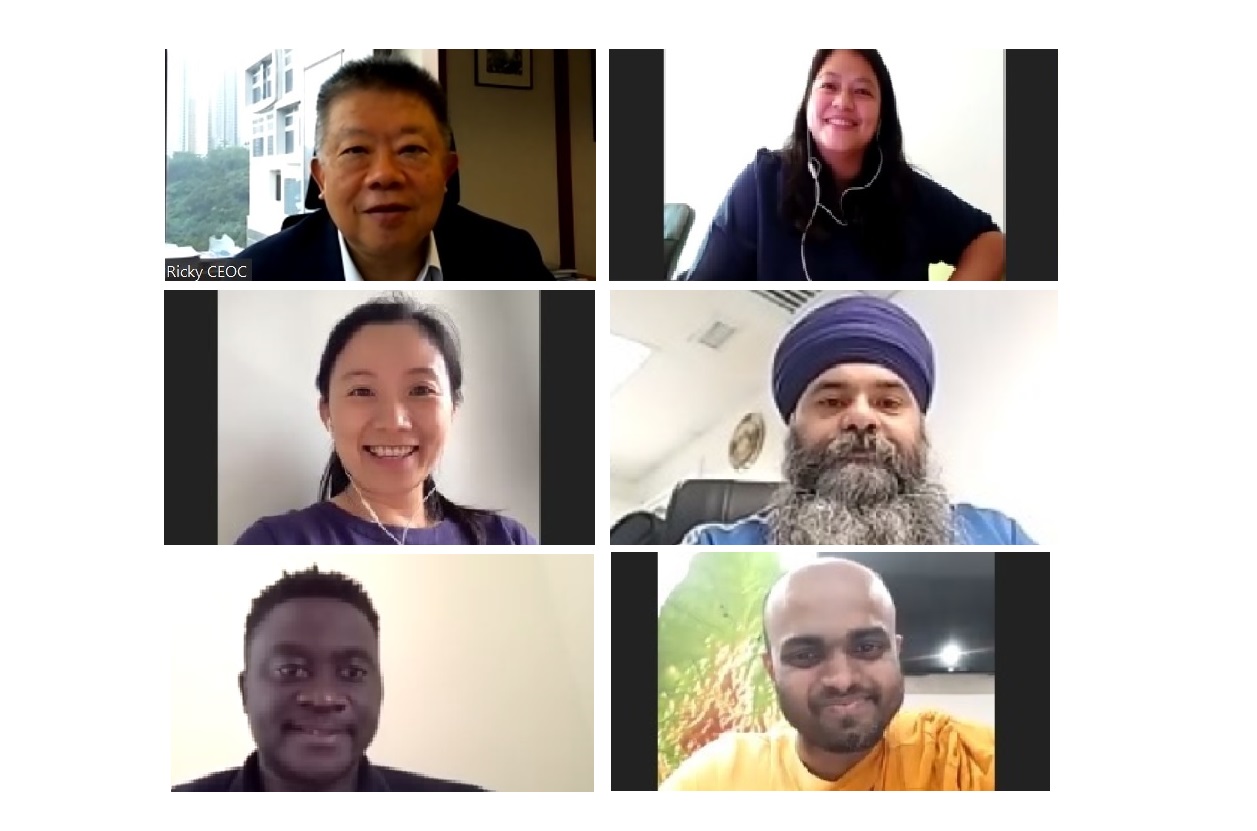 EOC Chairperson hears from representatives from ethnic minority groups on COVID challenges
In a series of online meetings last month, EOC Chairperson, Mr Ricky CHU Man-kin reached out to over 10 organisations serving ethnic minority communities in Hong Kong, discussing the challenges they face amid the third wave of COVID-19 infections and the support the EOC could give.
Mr Chu heard from representatives of the African, Filipino, Indonesian, Sri Lankan and Sikh communities living in the city. Some of the shared challenges include layoffs in the service industry, access to information about the Government's relief schemes, and worsening mental health among those who assume care-giving responsibilities in the household.
Some communities have experienced other and more specific challenges. Representatives of the African community reported difficulties in opening bank accounts due to their nationality, while hostile attitudes from service providers are another source of woes for Indonesian residents. Also, some foreign domestic workers (FDWs) from Sri Lanka who had completed their contracts were stranded in Hong Kong.
The EOC is embarking on a number of follow-up actions, including connecting representatives of FDWs with NGOs experienced in assisting with employment and immigration matters, and providing information on the Government's welfare measures designed to help deprived families weather through the pandemic. The EOC has also submitted recommendations to the Government for the Policy Address in relation to COVID-19 relief support for ethnic minority communities. Click the link below for more details.