Back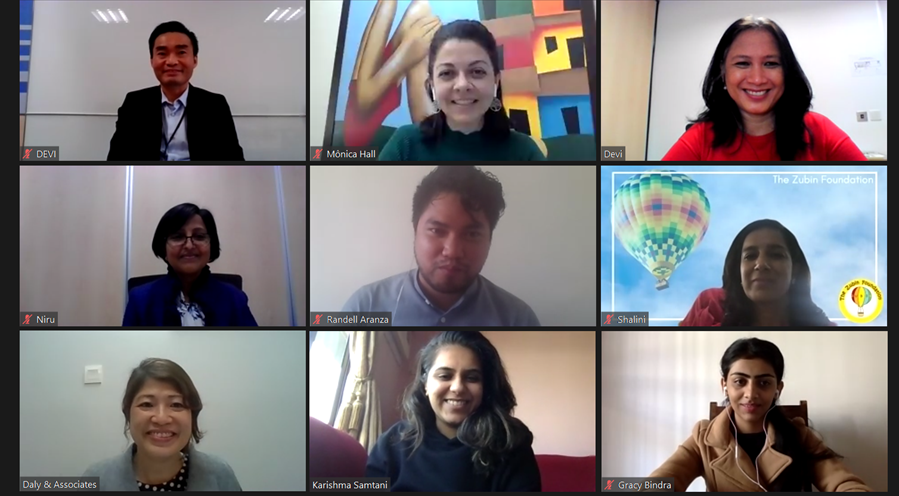 Uprooting unconscious bias is key to building racially inclusive workplace
On 3 December 2020, the EOC hosted an online training session for signatories of the Racial Diversity and Inclusion Charter for Employers. Conducted by Ms Monica Zionede HALL, Founder and CEO of FELIZ Consulting, the event revolved around the theme of tackling unconscious bias in the workplace, and attracted over 40 attendees from different sectors.
Through smaller discussions, the participants came to share the view that the key to tackling he problem lies in avoiding hastened decisions, questioning one's own assumptions and stereotypical beliefs, and speaking up when one sees biased behaviour.
Ms Shalini MAHTANI, Founder and Chief Executive of The Zubin Foundation, was also present to share highlights of the initiatives her organisation had rolled out to improve employment opportunities for local ethnic minority youth. It offered a great opportunity to learn about how companies could collaborate with NGOs to better engage ethnic minority communities in terms of talent acquisition and development and, in the process, overcome their unconscious bias.
Introduced in August 2018, the EOC's Racial Diversity and Inclusion Charter for Employers (Charter) encourages both public and private organisations to implement best practices in promoting racial diversity and inclusion in the workplace. To date, over 130 organisations have signed the Charter.
Building on the momentum, the EOC has recently launched the Equal Opportunity Employer Recognition Scheme with the aim to recognise employers who have proactively adopted policies to promote not just racial diversity and inclusion, but also equality for men and women, people with different abilities, and people with family status. Details about award categories and eligibility can be accessed with the link below.