Back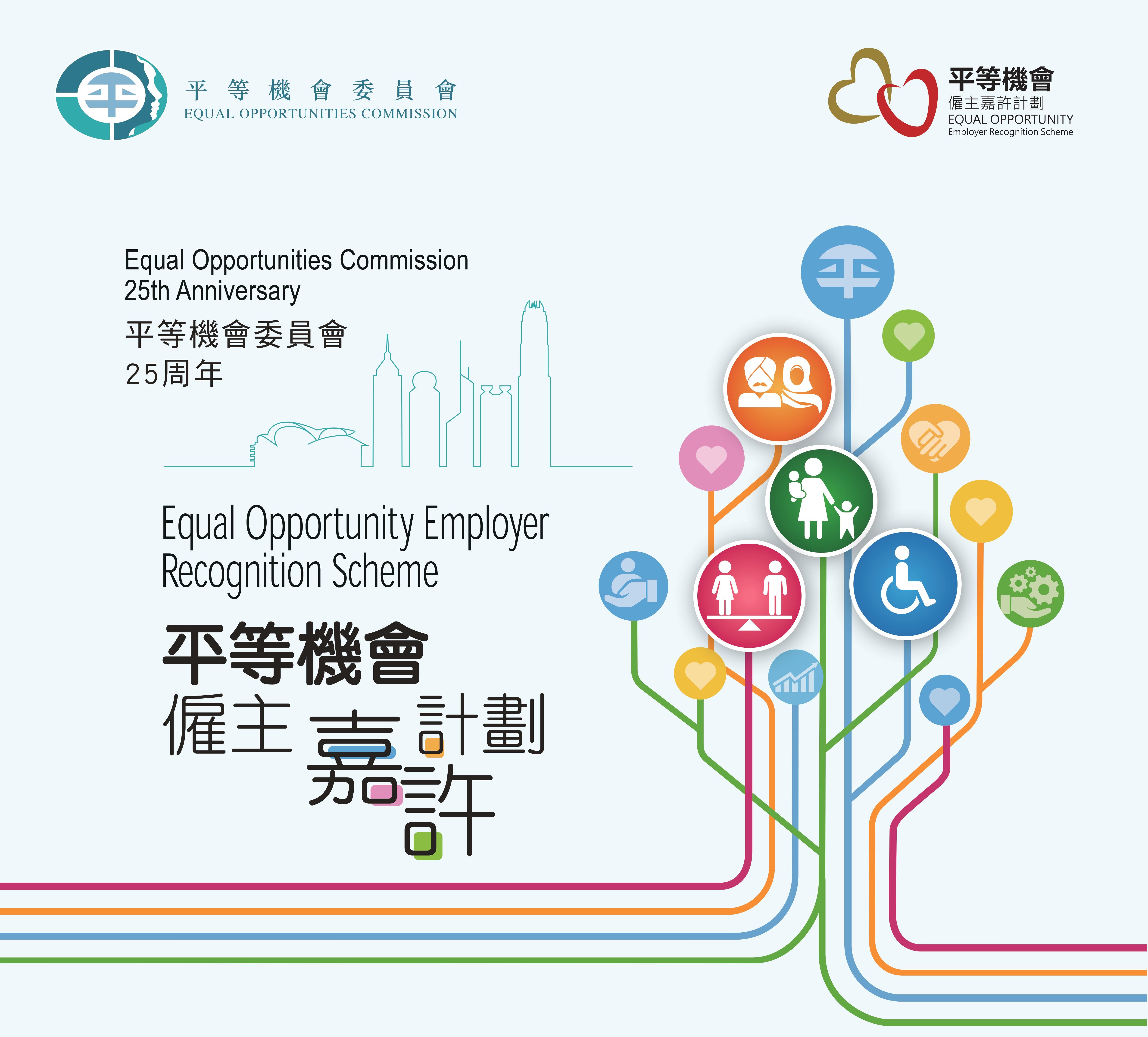 EO Employer Recognition Scheme: application to close on 31 January
Application will close on 31 January 2021 for the Equal Opportunity Employer Recognition Scheme. First of its kind in Hong Kong and a major highlight of the celebratory programme for the EOC's 25th anniversary this year, the scheme aims to recognise organisations in private and public sectors who boast a proven history of implementing policies that advance gender equality; equality for people with diverse abilities; family status equality; and racial equality and inclusion.
While organisations may apply to receive recognition as an Equal Opportunity Employer in any of the four above areas, those that have excelled in all four categories may win the Equal Opportunity Employer Gold Award. SMEs with a track record of adopting inclusive practices may also be given the Outstanding SME Award. Results are expected to be announced in late April or early May 2021.
Apply now and show us how your organisation is realising the value of diversity and inclusion in the workplace. For enquiries, please write to: eoemployer@eoc.org.hk.