Back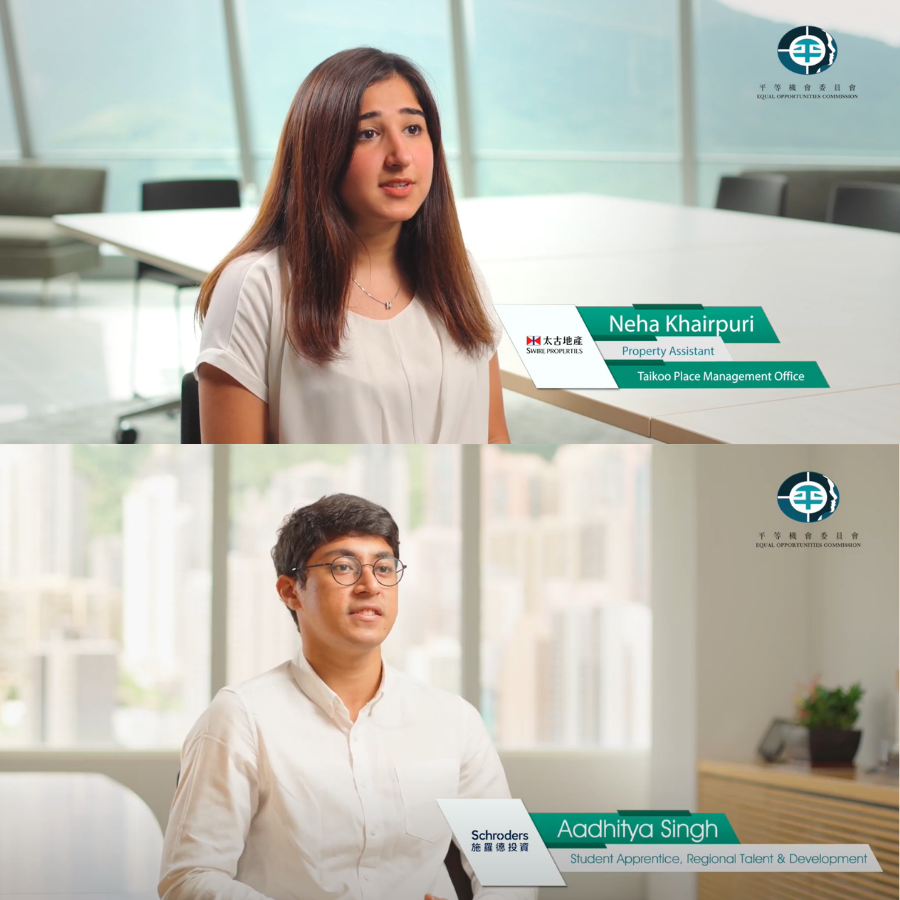 A win for all: partnering companies with young talents from diverse ethnic backgrounds
In two videos recently released on EOC's YouTube channel, the EOC talks to tertiary students from different ethnic backgrounds who were matched with internship openings at companies under The Zubin Foundation's EMerging Talent Internship Programme 2021.
Supported by the EOC, the initiative offers a platform for non-ethnic Chinese tertiary students to gain exposure and practice essential work skills in a workplace environment. It also gives participating companies valuable experience through discovering and working with untapped talent, particularly those having limited opportunities.
In 2021, a total of 52 students were successfully paired with 32 companies, many of whom are signatories of the EOC's Racial Diversity and Inclusion Charter for Employers. The students interned for a period of at least two weeks between June and September.
The YouTube videos feature the student interns at Schroders and Swire Properties Limited. They open up about everything they were exposed to: the excitement, the rewards of teamwork, and the challenges they helped solve. Representatives of the companies also share about their reasons for joining the scheme, and the benefits organisations can bring to their business by embracing young talents from diverse backgrounds.