Press Releases
"Play Smart: Say No to Sexual Harassment" The EOC Organises Anti-Sexual Harassment Workshop for University Student Leaders
05/06/2015
To further the prevention of sexual harassment in the tertiary education sector, the Equal Opportunities Commission (EOC) organised today (5 June 2015) a workshop for university student leaders, "Play Smart: Say NO to Sexual Harassment". The workshop aims to enhance students' understanding on preventing sexual harassment in planning and carrying out campus activities and events, including orientation camps. A total of 47 student representatives from eight tertiary institutions attended the workshop, which is being organised for the second year following last year's successful pilot training session.

Dr. York CHOW, Chairperson of the EOC, said, "The Commission recognises that campus activities and events form a central part of students' social and academic life. In organising this tailored training workshop, our goal is to deepen the knowledge on gender equality concepts and promote awareness and understanding of sexual harassment. For student leaders who are in charge of planning and executing campus activities, a specific objective of the workshop is to encourage them to avoid the risk of sexual harassment and the creation of a 'sexualised' environment, particularly those which may be inadvertent or subconscious, through games, verbal encouragement, and coercive conduct. This is an important step towards ensuring a safe and harassment-free learning environment for all."

"This workshop leverages the EOC's existing work to build the capacity of educational institutions in preventing and dealing with sexual harassment on campus, a key component of our Anti-Sexual Harassment Campaign, which we named one of our major ongoing undertakings in 2013. Over the past few years, we have been liaising closely with tertiary institutions, including through direct discussions with Vice-Chancellors/Presidents of local universities, on various discrimination-related topics including sexual harassment. Acting as the facilitator, we have instigated the formation of the Network for Promoting Equal Opportunities in Local Tertiary Education Institutes, an initiative to enable the discussion of equal opportunity issues of common concern and sharing of best practices," added Dr. Chow.

"Specifically in relation to tertiary education, the EOC has been promulgating understanding on anti-sexual harassment through a variety of workshops and briefings for university students and staff, reaching over 1,800 participants in the last school year. Additionally, our online module, 'A Matter of S/HE', which is Hong Kong's first web-based self-learning training on preventing sexual harassment on campus, has been completed by thousands of students over the years since its launch," noted Dr. Chow.

The Sex Discrimination Ordinance (Cap. 480) provides protection against sexual harassment in various specified fields, including in education. Since 2013, the EOC has been stepping up its efforts to promote the importance of preventing sexual harassment in the educational sector, and equipping educational professionals with the necessary skills to formulate anti-sexual harassment policies and deal with related complaints. These included conducting relevant research; organising a series of seminars and workshops for school principals, administrators and staff in addition to the EOC's regular training courses; publishing a "Framework for Sexual Harassment Policies in Schools"; and creating a dedicated resource page on the EOC website.

Photo 1
Student representatives from eight tertiary institutions attend the workshop "Play Smart: Say NO to Sexual Harassment" organised by the EOC.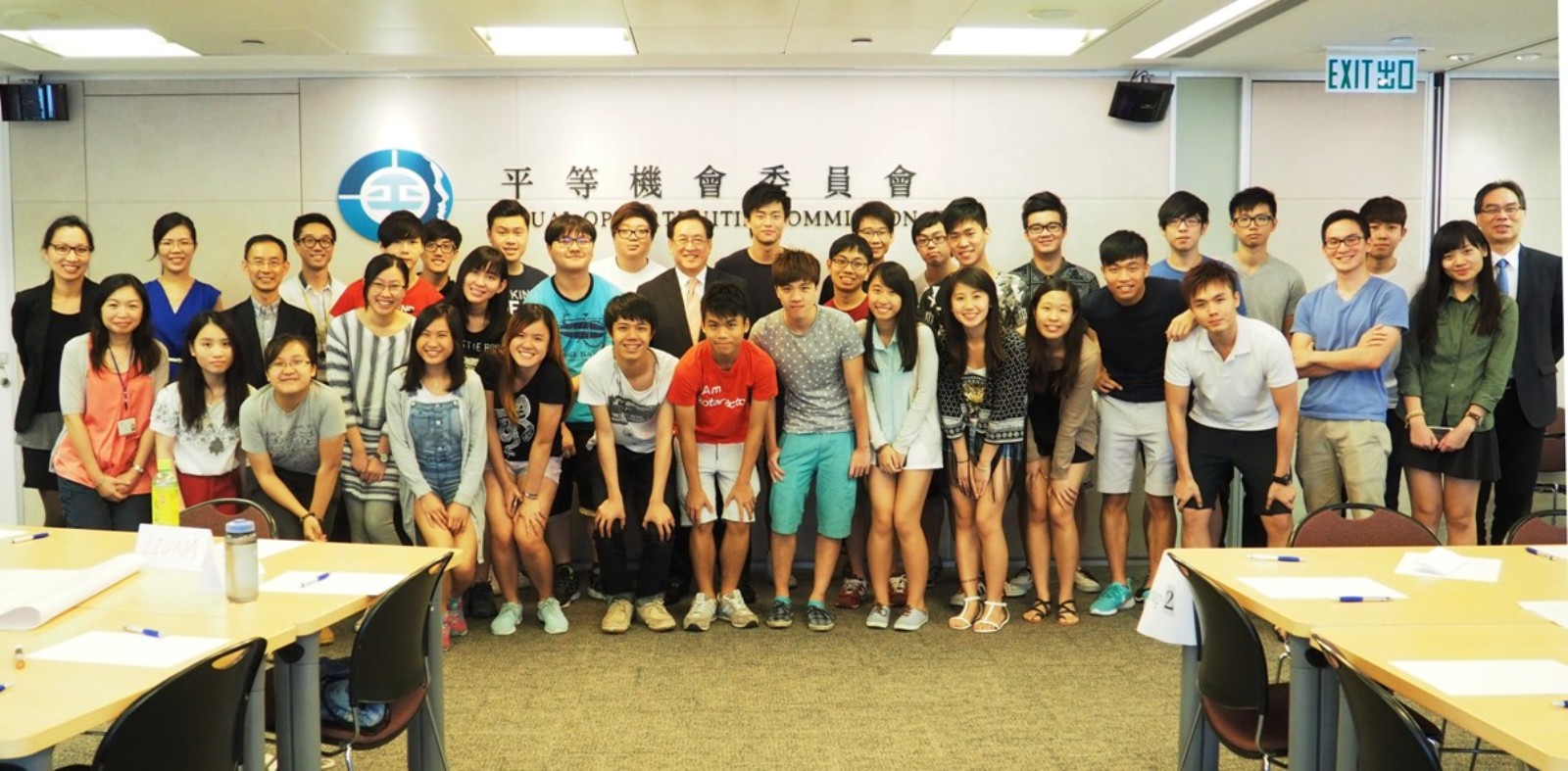 Photo 2
Staff members of the EOC explain to the students the definition of sexual harassment during the workshop, which aims to deepen students' knowledge on gender equality concepts and promote awareness and understanding of sexual harassment.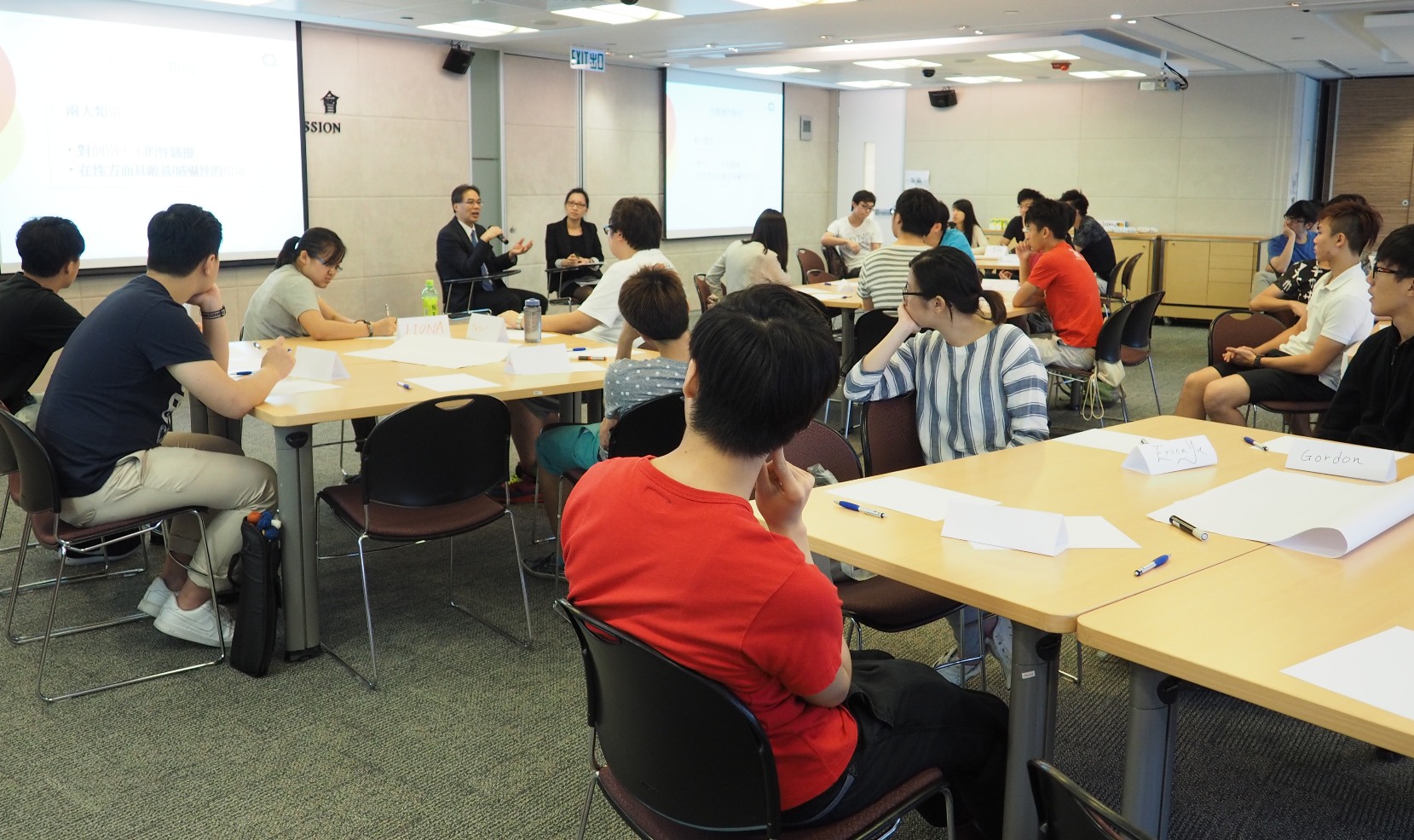 _________________________

For media enquiries, please contact Mr. Sam HO at 2106 2187.



Equal Opportunities Commission
5 June 2015