Press Releases
The EOC Presents Its Work at the 20th Annual Meeting and Third Biennial Conference of the Asia Pacific Forum of National Human Rights Institutions
27/08/2015
The Equal Opportunities Commission (EOC) presented an update on its work to advance equality in Hong Kong today (27 August 2015) at the 20th Annual Meeting and Third Biennial Conference of the Asia Pacific Forum of National Human Rights Institutions (APF) held in Ulaanbaatar, Mongolia from 26-28 August. This follows the presentation given by the Commission at the last Biennial Conference in Doha, Qatar in 2013. This year's Conference theme is "Preventing torture and protecting the rights and dignity of people held in places of detention."
Noting that this is the Commission's second presentation to the Forum, Dr. York CHOW, the EOC Chairperson, said, "This event provides an important platform for mutual learning and exchange, and we are delighted to take part. The Commission feels that our nearly two decades of operational experience enables us to make a meaningful contribution to this regional dialogue to promote human rights. Meanwhile, we can also gain new insights and perspectives from the sharing of the other delegates."
"The EOC is committed to creating a pluralistic and inclusive society free of discrimination where there is no barrier to equal opportunities," added Dr. Chow. "We do this by seeking redress for those who have faced unlawful discrimination, as well as by raising public awareness through pioneering research, policy advocacy, and publicity initiatives. In 2014, the EOC handled 20,089 enquiries and a total of 828 complaints, with a successful conciliation rate of 73%. In cases where conciliation is unsuccessful, aggrieved persons may apply to us for legal assistance."
Dr. Chow provided the meeting participants with an update on the Commission's strategic priority work areas, which included the Discrimination Law Review; Legal protection for sexual minorities from discrimination on the basis of sexual orientation and gender identity; Education and employment opportunities for ethnic minorities; Integrated education for students with special educational needs and its impact on employment opportunities; Adopting an updated and unified definition of disability in the performance of government function; and the anti-sexual harassment campaign in the community.
"The Commission identified these priority areas after extensive consultation with key stakeholders and the EOC Board. We believe that they are vital to the enhancement of equal opportunities for all in Hong Kong, and we are pleased with the progress which has been made over the last few years," noted Dr. Chow.
Dr. Chow also discussed the EOC's views regarding the prevention of torture and the protection of the rights of people held in detention, and the relevant work of the Commission. "We regularly voice our concerns about a wide range of issues relating to the protection of everyone's right to non-discrimination, including those who are held in detention. The Commission recognises that there are groups of detainees who may be particularly vulnerable to discrimination, harassment, and abuse due to characteristics such as their race or gender identity. We will continue to closely monitor the situation and ensure that no one's rights and dignity are being compromised due to discrimination and bias," said Dr. Chow.

Photo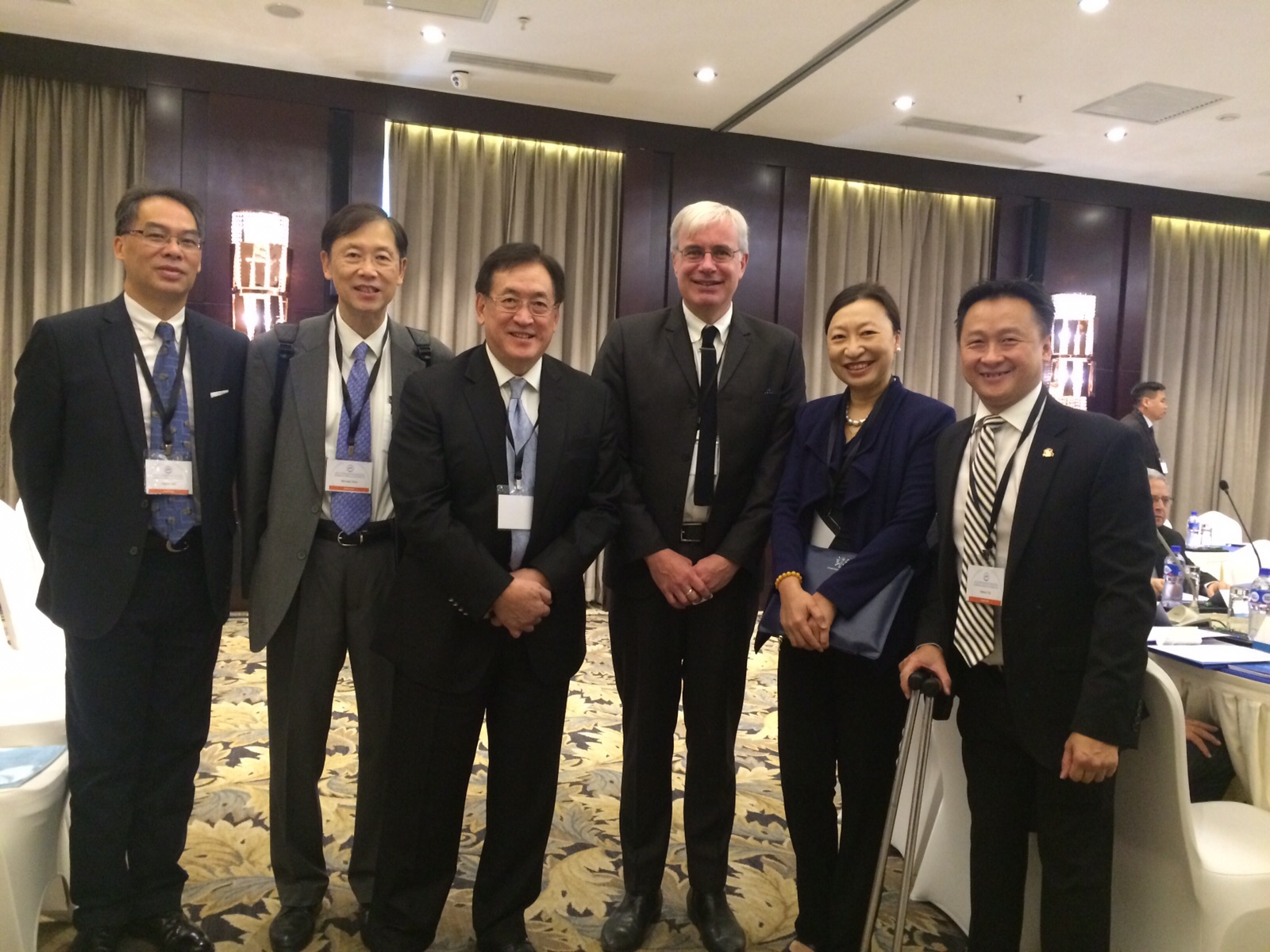 Dr. York CHOW, Chairperson of the EOC (third left) is joined by EOC Members Ms Susanna CHIU (second right) and Mr. Nelson YIP (far right), as well as Mr. Michael CHAN, Director of Corporate Planning & Services (second left) and Dr. Ferrick CHU, Head of Policy, Research & Training of the EOC (far left) in the photo with Mr. Kieren Fitzpatrick, Director of APF (third right) at the 20th Annual Meeting and Third Biennial Conference of the APF in Ulaanbaatar, Mongolia.
For more information on the APF, please visit www.asiapacificforum.net.


Media enquiries: Mr. Sam HO (Tel: 2106-2187)
Equal Opportunities Commission
27 August 2015