Press Releases
EOC Honoured at Directors of the Year Awards 2018
03/12/2018
The Equal Opportunities Commission (EOC) was presented the Directors of the Year Awards 2018 on 29 November 2018 by the Hong Kong Institute of Directors in recognition of its corporate governance and professionalism of its Board.

Selection criteria for the Directors of the Year Awards included the Board's diversity in composition, skill mix and competencies; effectiveness in strategic corporate functions; managing compliance and accountability; managing change, risk and succession; business ethics and effectiveness of board committees; and other outstanding achievements. On top of the Statutory/Non-profit-distributing Organisation Boards Award, the EOC Board has also been granted another award on Excellence in Board Diversity by the Hong Kong Institute of Directors.

"It's a huge honour to be selected as a winner," said EOC Chairperson, Professor Alfred CHAN Cheung-ming. "We're delighted that the effort of the EOC in fighting against discrimination and advancing equal opportunities in society has been recognised and rewarded."

"The EOC Board also played a critical role in strengthening the EOC's capacity as a robust enforcer of the anti-discrimination laws and a more impactful influencer on public policy. Over the past year, the EOC undertook reviews of its complaint-handling services and governance, relocated its office to tackle rising rental costs, embarked on new research studies, and developed programmes to promote equality, amid the changing expectations and needs of the community," added Professor CHAN. "Building on the significant progress made in the past year, we will continue to fight against discrimination and advocate for equality."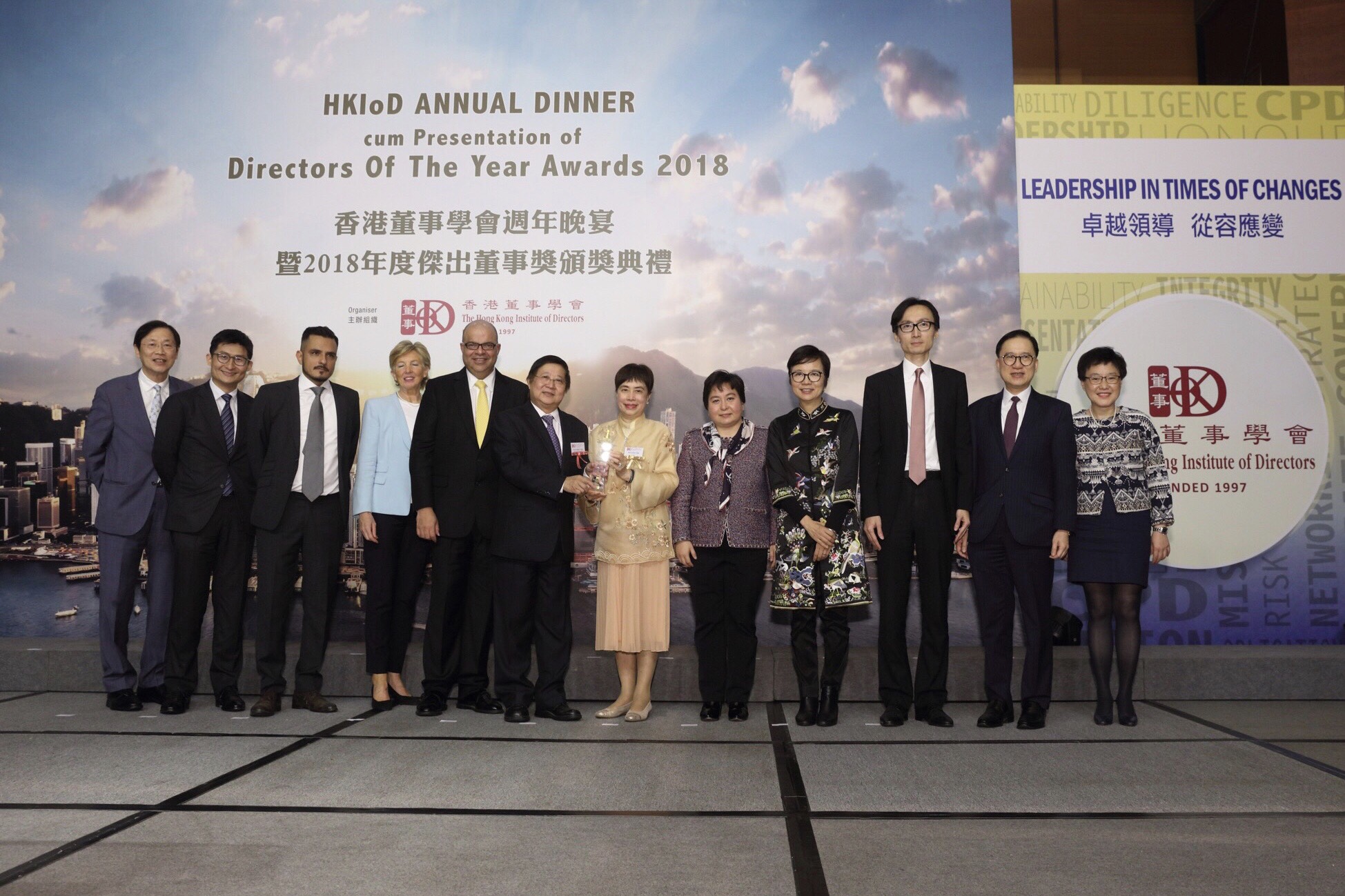 Photo Caption: The Board of EOC was presented the Directors of the Year Awards 2018.
_______________________________
Equal Opportunities Commission
3 December 2018