Back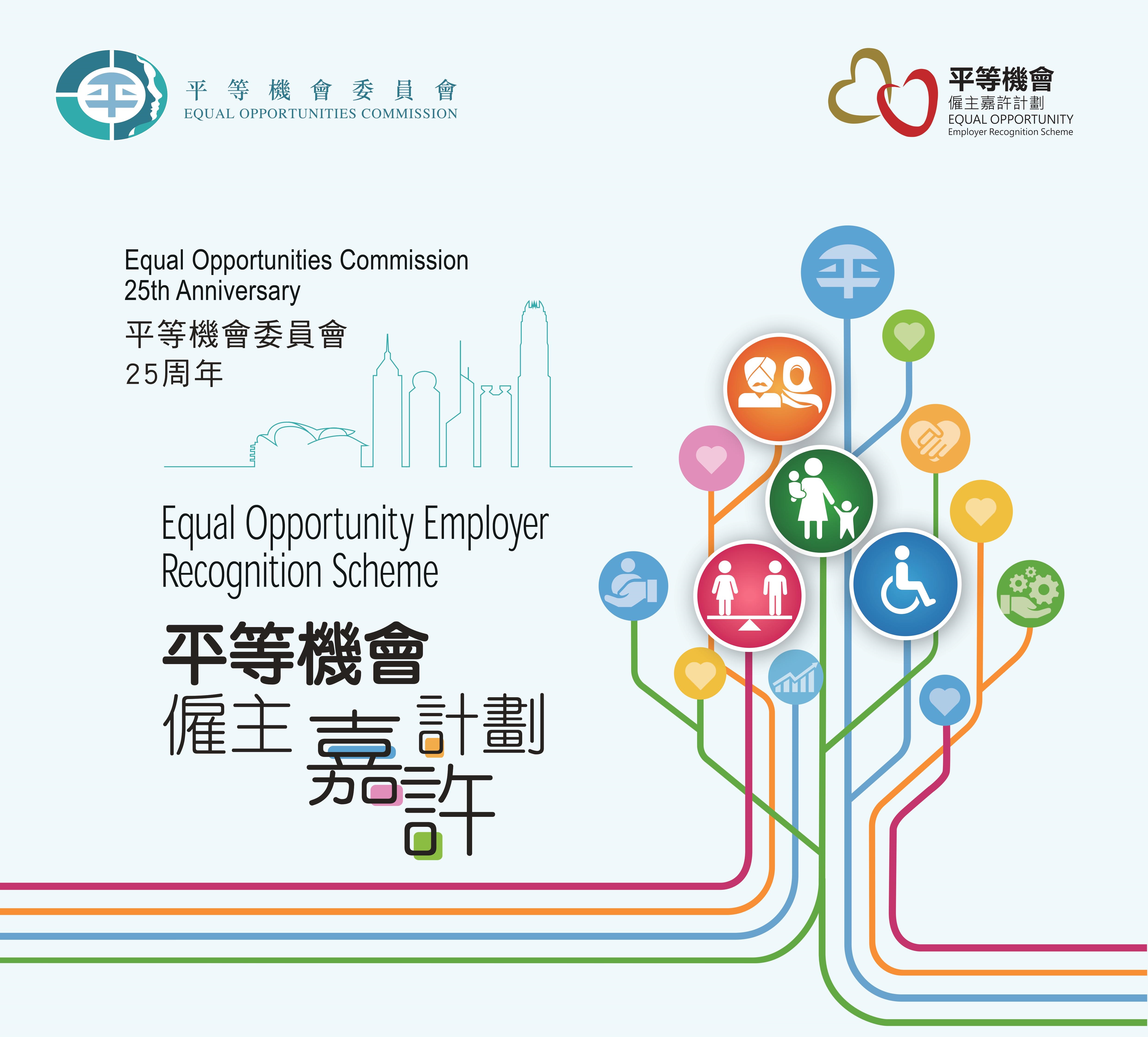 EOC launches city's first-ever Equal Opportunity Employer Recognition Scheme
To celebrate its 25th anniversary next year, the EOC launched the Equal Opportunity Employer Recognition Scheme last Wednesday (4 November 2020). Open for application until 31 January 2021, the scheme is the first of its kind in Hong Kong and seeks to recognise private and public organisations with a proven track record of implementing policies in the areas of Gender Equality; Equality for Diverse Abilities; Family Status Equality; and Racial Equality and Inclusion.
Organisations that have excelled in all four categories may win the Equal Opportunity Employer Gold Award. SMEs which have adopted impressive equal opportunity employment policies may also be given the Outstanding SME Award. Announcement of the results is expected to be made in late April/early May 2021.
"The importance of workplace diversity and inclusion cannot be overstated, given their tangible benefits for businesses, such as increased staff engagement, creativity and productivity," said Mr Ricky CHU Man-kin, EOC Chairperson. "Indeed, research shows that companies which champion and practise equal opportunity fare better in recession. As organisations grapple with the unprecedented challenges presented by COVID-19 and global economic uncertainty, they must realise that the path to recovery comes partly from innovation, which means embracing talents from different backgrounds."
For details, please click the links below.