種族多元共融對話:凌浩雲(囗罩博士公司代表)(2021年6月11日)(只備英文版)
與凌浩雲對話
囗罩博士公司創辦人
工作間的種族多元共融
如欲觀看完整訪問片段,請瀏覽我們的Facebook Page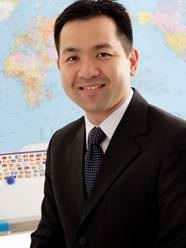 Howard Ling, the founder of Dr. Mask began his social entrepreneurial journey in 2004. He has founded and advised over 30 social enterprises, and currently serves as a consultant/advisor to numerous foundations and educational institutions in Hong Kong and Macau.
Dr. Mask is a Social Enterprise that is dedicated to making affordable masks and in the process has become an organisation that is racially diverse and inclusive. Eighty per cent of Dr. Mask's employees are from the non-ethnic Chinese (NEC) communities.
When asked about language barriers, Howard said, "There are methods for overcoming language barriers." His experience while setting up Dr. Mask illustrates the point. As travel was restricted at that stage, no engineer could come from the factory in mainland China and nobody from Hong Kong could go there either to learn how to set up the machinery.
To overcome this issue, the engineer in China created videos to take the Hong Kong employees through every step and they were able to get the machines running. This reaffirmed his belief that talent should not be restricted by resolvable language barriers.
He also points to the advantage he found of having a culturally diverse workforce. He notes that while the mainstream culture is to throw away things that are broken, his ethnic minority employees are more willing to try and fix things, pointing to a "can-do" attitude, which is a strength in business.
As a social entrepreneur whose vision is to empower NECs, Howard lists three must-do's that help create an inclusive workplace environment.
Make an active effort to learn about your employees' needs, and make adjustments where needed
Ensure regular communication with your employees
Adopt an open-door policy so your employees can approach you at any time for any matter
With this approach, he has managed to forge a relationship of trust with all his employees.
For SMEs, Howard's advice is to see the potential of NECs, not just as employees but also as customers and stakeholders. There is a growing market and SMEs could benefit from catering to them. Products can be modified to suit the needs of this market and he gives the example of halal mooncakes for Muslim consumers.
However, these ideas can come only when there is exposure to diverse thoughts within the organisation. Howard advises SMEs to engage with NGOs serving NECs or with universities, so they can gain access to a wider talent pool and source of innovation.
His final message is, "Talent is never confined to any specific race, so a workplace should be welcoming of all ethnicities."